Rules out on tests as schools rush to beat Monday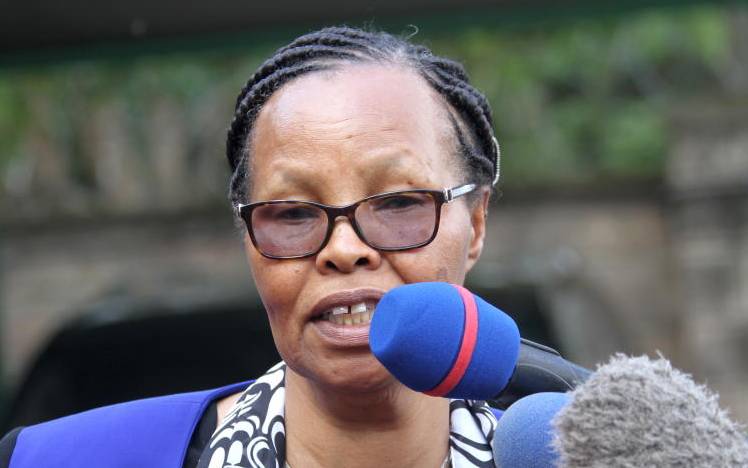 Headteachers have less than 48 hours to print assessment material that will be used to test Grade 4 and Standard Eight pupils from Monday.
Kenya National Examination Council (Knec) has now released finer details to guide the conduct of the administration of the tests expected to inform possible learning loss during the Covid-19 pandemic.
All primary school heads have been instructed to download the assessment tools from the Knec website and make them ready a day before the start of the tests.
Knec wants the assessment tools such as timetables, advance instructions, scoring guides and learners' questioners made ready ahead of Monday.
Acting Chief Executive Officer Mercy Karogo wants the test materials stored safely in the headteachers office and only produced when needed.
"To ensure security and safety, the printed assessment tools should be stored in the head teacher's office in a lockable cabinet," said Karogo.
Headteachers are directed to ensure that the stored assessment tools are only retrieved and issued to the teachers administering the tests based on the timetable.
The details are contained in the Knec document dubbed Guidelines for the Conduct of School-based Learning Assessments. The tests will be administered from October 19 to 23.
All Grade Four pupils will be assessed in English, Kiswahili and Math. Environmental activities and Science and Technology will also be assessed. All KCPE subjects will be assessed for Class Eight pupils.
"For all subjects or learning areas, assessment items will be drawn from previous classes/grades and Term One of the current class/grade," said Karogo.
The week-long assessments will be administered at school level as per the guidelines and assessment schedules provided by Knec and regulations upon which administration of assessments/ tests is anchored.
Before Monday start of the tests, Knec has directed school heads to ensure they have the necessary infrastructure to download and print the assessment material and also facilitate uploading of the scores.
"Headteachers facing challenges with printing assessments tools and uploading scores should liaise with their respective sub-county directors of education for assistance," said Karogo.
And for schools without ICT facilities, Knec advises the directors to ensure all downloading and printing of assessment tools and data is undertaken in nearby learning institutions.
"They may use facilities in neighbouring primary or high schools, Teachers Training Colleges, Technical Training Institutions and universities," reads the circular.
Knec directs the directors to facilitate printing of hard copies of assessment material and keying in of scores for identified public schools that lack access to Internet connectivity.