Pay CBA deal or brace for war, Knut tells TSC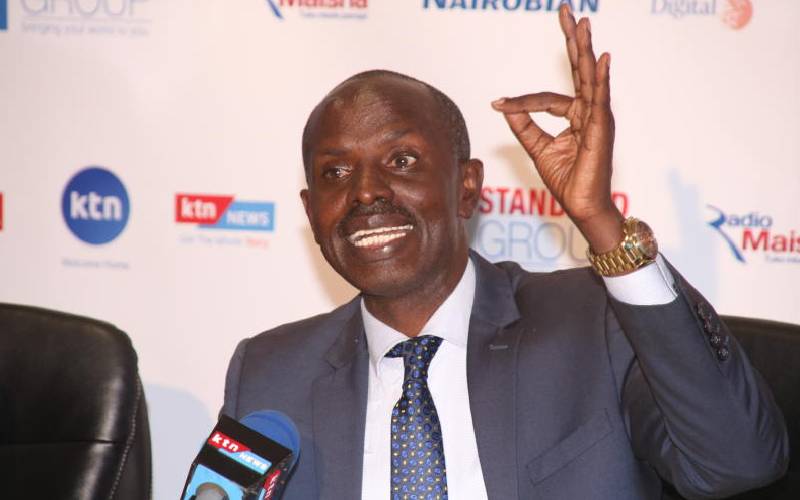 KNUT has warned the Teachers Service Commission (TSC) to brace for war if 100,000 tutors who have been denied pay rise for the last one year are not paid their dues this week.
TSC is expected to process this month's pay for teachers this week. This should reflect the final instalment of the Sh54 billion Collective Bargaining Agreement (CBA) that was to run from 2017-2021.
Some 100,000 teachers have been sidelined from the pay rise because the Kenya National Union of Teachers (Knut) obtained court orders setting aside career progression guidelines TSC was already implementing and reintroduced old schemes of service it had abolished.
To comply with the court order, TSC ran a separate payroll for Knut members effectively blocking them from the lucrative pay deal.
Yesterday, Knut secretary general Wilson Sossion said they had run out of patience and would not allow their members to miss out in the new increments that will run for the next 12 months.
"We have really been patient. I have become a gentleman far too long. I am ready for war," Sossion declared.
TSC Chief Executive Officer Nancy Macharia explained that in order to comply with the court order, without disadvantaging teachers who are not KNUT members, it had to run two parallel payrolls.
"One payroll for Knut members under Schemes of Service and the other for non-members of Knut under Career Progression Guidelines (CPG)," Macharia said.
Kuppet members paid
All Kenya Union of Post Primary Education Teachers (Kuppet) members benefited from the deal.
With the final phase of the multibillion shilling salary deal set to be rolled out at the end of this month, it is not clear whether members affiliated to Knut will benefit.
TSC received Sh266 billion up from Sh241.1 billion the previous year, most of which will settle the recurrent expenditure.
TSC yesterday remained mum on the finer details of the payout, as details emerged that the payroll had been closed with little clarity on the fate of the Knut teachers. If these teachers will not be part of the final phase, then they will each have lost in excess of Sh20,000.
Data seen by The Standard shows that by end of this month, Chief Principals will earn between Sh131,380 and Sh157,656. The teachers, who fall in job group D5, presently earn between Sh121,814 and Sh157,000.
Senior principals under job group D4 will earn between Sh118,242 and Sh121,890 up from a salary range of between Sh109,249 and Sh118,890.
Principals, who fall under D3, will earn between Sh104,644. Their present salaries range between Sh93,850 and Sh102,807. Deputy principals, who fall under job group D2, will take home Sh91,041 up from Sh87,900. Those who fall under job group D1, will earn Sh77,840 up from Sh74,703.
Head teachers, deputy head teachers and senior masters, who presently earn between Sh51,632 and Sh58,171, will this month take home Sh62,272. These teachers fall between job group C5.
While those under C4 and earn between Sh45,287 and Sh51,632 will take home Sh52,308 by end of this month. Secondary teachers in job group C3, will earn between Sh43,154 and Sh53,943. They presently earn salaries between Sh41,343 and Sh51,927.
Senior teachers, secondary teachers and primary teachers in special schools, who fall under job group C2, will take home Sh34,955 up from a salary range of between Sh31,242 and Sh33,971.
Sossion yesterday asked TSC to ensure all the arrears of the affected teachers are paid.
"These teachers cannot lose salaries increment for the thirteenth month. TSC must put them in payroll and reward them accordingly," said Sossion.
Kuppet Secretary General Akello Misori said all teachers needed to benefit from the CBA.