Agony of hostel owners as they struggle to cope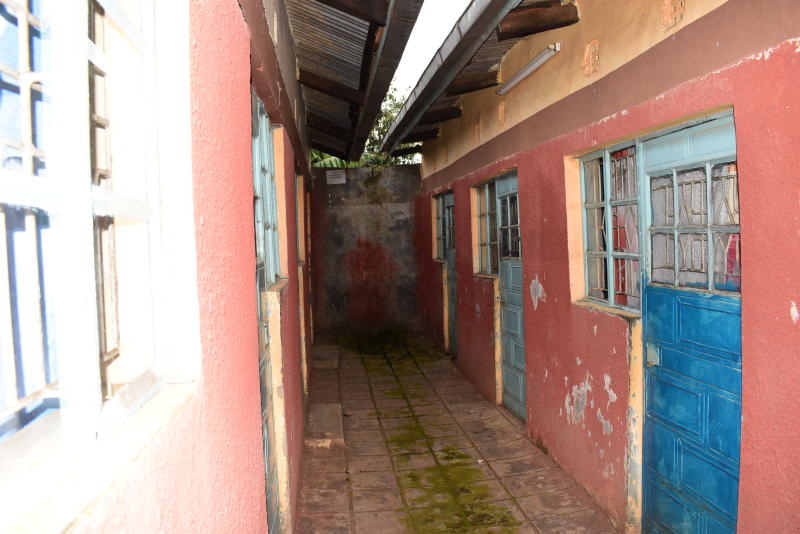 With the impending re-opening of universities in September, authorities are hard pressed to tackle the thorny question of accommodation before they can receive students.
Tough conditions by the Ministry of Education requiring students not to share rooms as has been the norm might see many universities not re-opening.
In a trickle down effect, universities have passed same measures to owners of hostels before they can be allowed to accommodate the learners.
Education Cabinet Secretary George Magoha wants the institutions to be opened in phases to ease accommodation pressure.
The Ministry of Health has circulated various health guidelines to all institutions aimed at ensuring safety of staff and students at their accommodation centres. The protocol seeks to minimise physical interaction.
Masinde Muliro University of Science and Technology in Kakamega has a hostel accommodation of 2,600 students.
Take a quick survey and help us improve our website!
Take a survey
According to Tecla Sum, the university's Department of Paramedical Sciences chairperson who also sits at the National Covid-19 Technical Response team, with the Covid-19 regulations, the institution can only accommodate 1,000 students, meaning the rest have to seek alternative housing outside the university.
Quarantine rooms
Hostel owners are expected to set aside special quarantine rooms for students residing in their facilities, in case a student is suspected to be positive.
Equally important, hostels are expected to have adequate supply of face masks, sanitisers and running water and other facilities that ensure social distancing.
No visiting each other
Landlords are also expected to have a clocking in and out system that minimises contact or limits use of fingerprints. If not, the system has to be disinfected every hour to minimise cases of infection as a result of touching the same surface.
The guidelines also require hostel managements to keep a daily surveillance on the health progress of their students and make reports to the university Covid-19 response team on health status of students in the hostel.
The landlords are also required to keep a proper record of people entering the compound for the ease of contact tracing, when need arises.
The hostel owners are also mandated to ensure students do not visit other student's rooms, something they say is next to impossible.
All landlords are expected to present a record of training before admitting students into the hostels.
But many hostel owners have hinted that they may be forced to close business because the measures are neither practical nor sustainable.
John Wanyama, a hostels owner in Kakamega that houses more than 100 students of Masinde Muliro, said the rules are too strict.
"How can they tell us to be monitoring the movement of the students? Some of us house more than 100 students and do not stay within the hostel. This means we will have to incur more costs of employing others to do that work," said Mr Wanyama.
Wanyama said the rules place heavy responsibility on the hostel owners, something they cannot guarantee.
"Some of these students have underlying health issues and are a high risk. But many people will not understand this fact when the students contract the virus while under our care."
His sentiments are shared by Silas Naremo, who says the cost of meeting the requirements is way beyond most of the hostel owners.
"I cannot take in students unless they relax the measures. Materials required are expensive to procure during this tough period," said Mr Naremo.
He added that before the closure of institutions in March, most students had not cleared rent arrears and that most landlords are going through tough times.
"Since they are reducing the number of occupants, having them back will make us incur losses. Like in my place, I was housing two students in a room who were paying Sh7,000 each in a semester. Hosting one does not make economic sense," he said.
According to Masinde Muliro Acting Vice Chancellor Solomon Shivairu, the health guidelines are for the greater good of all and landlords should follow them to the letter.
"We are fighting one enemy. Concerted efforts are aimed at slaying the giant and the hostel owners should join force. We know in terms of business, they will incur some loss, but the priority is on the health of our students," said Prof Shivairu.
The VC also wants landlords not to take advantage of the situation by hiking rental fees for desperate students. He says they will not hesitate to take action against those found culpable.
"It's tough everywhere. Hostel owners should not tell us that because the regulations limit the number of students they house. They should not hike rent," he said.