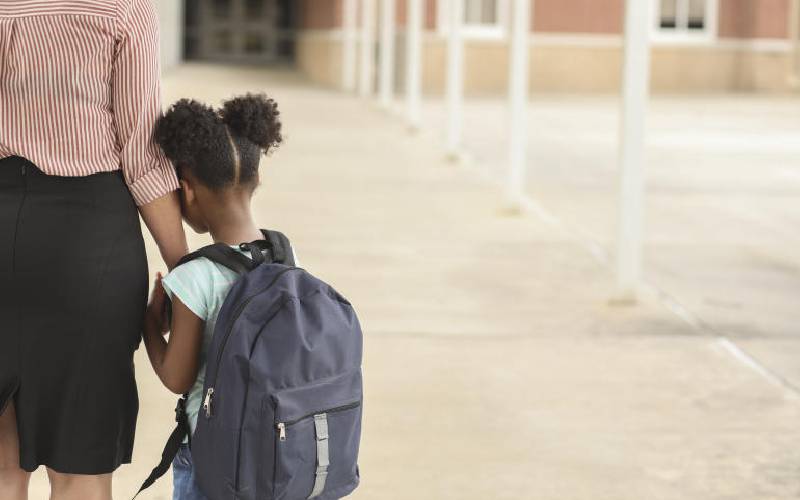 Children must be involved in determining when to reopen schools after the current Covid-19 shutdown, child rights activists have said. SOS Children's Villages International and leading child-focused organisations say it is important that views of students and pupils be incorporated so that they can feel safe when reporting back to school. Speaking under the auspices of Joining Forces Alliance for Children in Kenya (JFA-Kenya), six child-focused Non-Governmental Organisations (NGOs) said children must be consulted on exactly what they want to be put in place before they can go back to school.
SEE ALSO: U.N. chief warns world facing 'generational catastrophe' on education
"We want any decision made to be in the best interest of the children of Kenya. Children are the main users of these institutions and they are the ones who will be highly affected if by chance they are infected with the virus, therefore, they should also be part of the decision of reopening of schools," said Magdalene Muoki, county manager of Terre des Hommes. The NGOs argued that the right criteria must be followed before reopening schools and that the children should first feel safe before reporting back for learning.
Situation analysis
According to the NGOs, a proper situation analysis report should be produced and preventive measures put in place before the schools are reopened. "We have learned a lot from previous incidences such as floods that led to their closure. Children must be made to feel that they will be safe from Covid-19 before they go back to school," said Walter Odhiambo, SOS Children's Villages-Kenya national director.
SEE ALSO: Report: It is safe for positive mothers to breastfeed babies
Addressing the Press yesterday, the coalition of NGOs said it was concerned about the impact of the pandemic on children and the measures that had been taken to ensure the safety and protection of all children countrywide. "Our main concern is that there is no comprehensive report on the situation of children or their protection during this pandemic," they said. JFA-Kenya raised the red flag on what it described as fear being implanted in children through some Covid-19 messages and lack of Covid-19 child protection standard operation procedures. "We do not want to instill fear in our children in regards to this virus; therefore what we are doing is simply repackaging the Covid-19 messages for them to easily understand," said Chege Ngugi, the Child Fund country director.