Parliament overturns report to save two rejected Uhuru nominees to TSC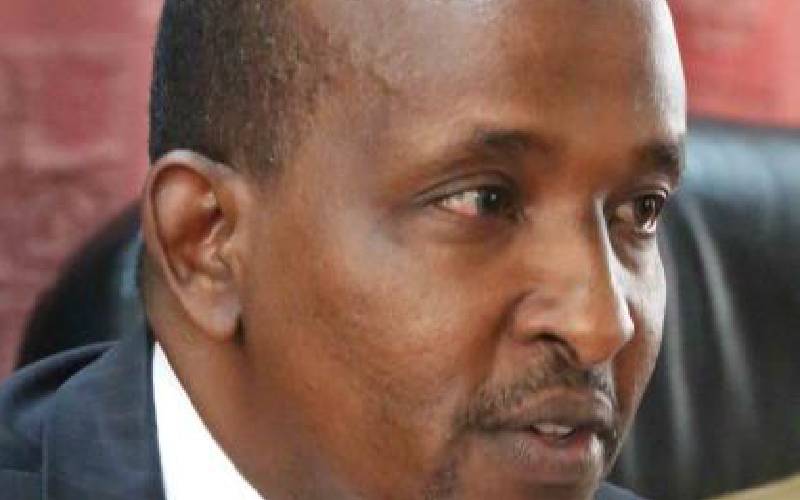 MPs have overturned a committee report that recommended rejection of two nominees to the Teachers Service Commission (TSC).
The National Assembly on Wednesday voted against the decision by the Education Committee to drop Mbage Njuguna and Leila Abdi from joining the commission.
In the report, the Tinderet MP Paul Melly-led team concluded that the duo did not meet the required qualifications.
The report said that Abdi lacks the required academic qualifications as well as professional experience for the job while Njuguna was rejected for lack of "abilities and qualities" for the mandate.
The committee also cited his age, saying his nomination would lock out youths from the commission. But the House, led by Majority Leader Aden Duale (pictured) voted against the decision, stating that the committee went against the Constitution.
"This report contradicts the Constitution. There are also a number of contradictions in their observations and recommendations," said Duale in his contribution on the floor of the House.
He added, "This matter of age that the committee used as grounds to reject the nominee is not in the Constitution, TSC Act, and Parliamentary Approval Act." Minority Leader John Mbadi concurred with Duale saying it was unfair to reject Njuguna on the basis of his age.
Take a quick survey and help us improve our website!
Take a survey
"We must be fair. The reasons given to deny Njuguna the job are beyond his control. He can't change his age," said Mr Mbadi.
Suna East MP Junet Mohamed said the grounds for rejection of the two were not valid. "We cannot reject a man who steered the Law Reform Commission just because of his age," he said.
Duale has since filed a motion asking the House to approve the two nominees.
Speaker Justin Muturi explained that MPs will be required to either approve or reject the nominations through a vote on the new motion by the Majority Leader.
"I wish to inform the House that I have received and approved a new Notice of Motion from the Leader of Majority Aden Duale, asking the House to approve the appointment of Mbage Njuguna and Leila Abdi as members of the Teachers Service Commission," said Mr Muturi.
"Should that Motion be carried, then the decision of the House will be construed unequivocally. Similarly, should the positive Motion be negated by the House, the decision of the House will have been made unequivocally," he explained.