Moi Education Centre conducts a ''national'' election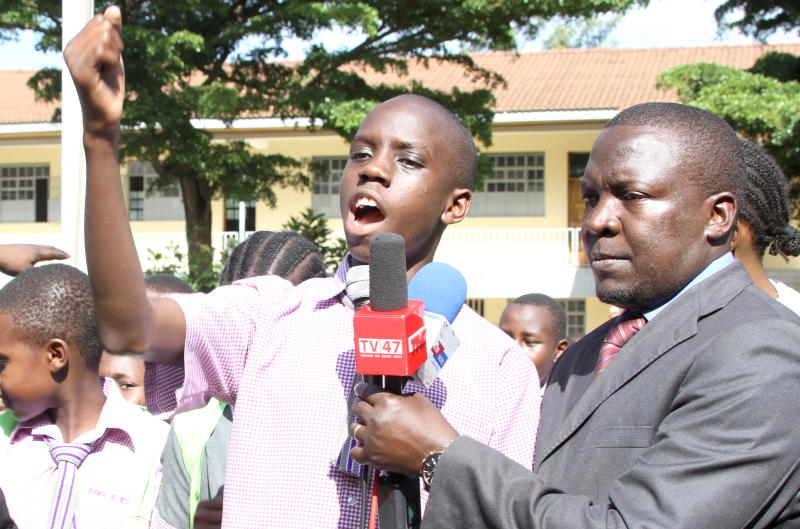 Students at the Moi Educational Centre yesterday elected their representatives in an exercise presided over by the school's election board and the electoral commission.
Voting at the school kicked off at 2pm with students serving as polling clerks, assisted by the school administration.
Excited students who trooped to the polling booths to elect a president and senators said the process gave them a chance to choose their preferred leaders.
Bradley Omondi was elected president with 972 votes. Hope Chalale got 289 votes and Ivy Kioko 142.
Omondi, who is in Standard Eight, said he would work hard to fulfill his campaign pledge of ensuring a smooth relationship between pupils and the administration.
The candidates said their parents had helped to fund the campaigns that ran for two weeks prior to election day with contestants putting up posters on notice boards.
"I am happy I voted for my favourite candidate. I have done what my parents do during elections," said Ethan Mulwa from Standard Four Alpha.
Election board chairman Dawo Fredrick said contestants were given the opportunity to sell their candidature as entrenched in the school's policy.
Deputy Principal Mathews Echoka said the exercise was a success and it presented the pupils with an opportunity to understand the electoral process.