Court tells Prof Kiama not to 'create tension' in UoN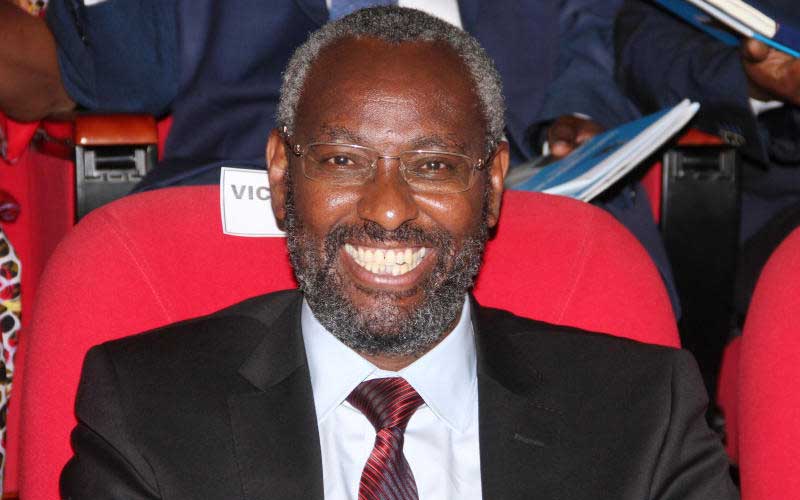 The court has warned University of Nairobi (UoN) Vice Chancellor Stephen Kiama (pictured) from taking any action that would create tension at the institution.
When the matter came up for hearing yesterday, Judge Maureen Onyango cautioned that Prof Kiama's actions should not interfere or complicate the case pending in court.
"The parties to file their responses after they made an agreement to have all applications heard together on January 30, 2020," the judge said.
The matter that was expected to be heard is an application filed by Cabinet Secretary for Education George Magoha challenging temporary orders that reinstated Kiama as UoN Vice Chancellor.
Magoha said the orders issued on Monday have occasioned miscarriage of justice, and that Prof Isaac Mbeche should serve as the institution's acting VC.
On Thursday, the court suspended appointment of UoN chair pending hearing and determination of the matter in court.
High Court Judge Pauline Nyamweya issued the order after the Julia Ojiambo-led UoN council moved to court challenging revocation of their appointment by CS Magoha.
The council members include chairperson Professor Julia Ojiambo and Flora Mtuweta Mighulo Maghanga, Jocelyn Marie Rarieya, Hassan Adbi Mohamud, Isaac Chebon Kiprop and Engineer Kariuki Muchemi.
Through lawyer Fred Ngatia, the council said it was appointed via a Gazette Notice of September 2018, for a period of three years with effect from September 6, 2018.