Uasu calls for meetings to plan January 20 strike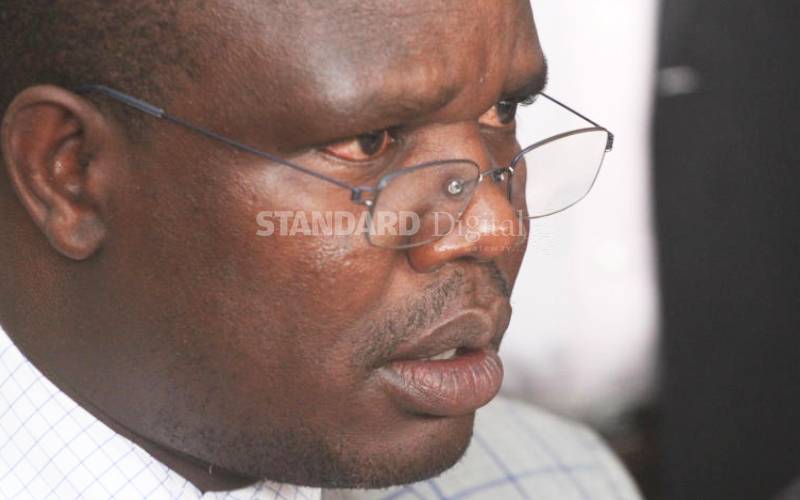 Universities staff union will this week meet the national governing council and executive council to lay strategies for the January 20 strike.
Universities Academic Staff Union (Uasu) on Thursday issued a strike notice over an unfulfilled 2017/2021 Collective Bargaining Agreement (CBA) signed in October 2019.
The meeting with the national governing council will be held today and the one with national executive council on Wednesday.
"We want the governing council to mobilise our members not to go to class on January 20," said Uasu Secretary General, Constantine Wasonga (pictured).
The union said the government has never honoured any CBA without a strike. "The national executive committee shall meet to lay down strategies for the launch of the mother of all strikes. I call upon chapters to prepare well for the strike come January 20," said Wasonga.
The CBA was to be implemented on or before November 30, 2019.
Lecturers' basic pay
The Inter-Public Universities Council Consultative Forum, an umbrella body for vice-chancellors in public universities, offered Sh8.8 billion, out of which Sh7 billion was to cater for lecturers basic pay, with the remaining Sh1.8 billion set aside for pensions under the 2017/2021 CBA period.
This meant that lecturers would enjoy backdated salaries to cover the two years they missed out on the new pay adjustments.
Wasonga said the national delegates conference held on December 13, 2019 passed the resolution to call the strike after the government failed to honour the pay deal.
"The role of the national executive council and the national governing council is to implement the national delegates conference resolution. There is no debate about it," Wasonga said.
A delay to remit staff data by universities was said to be partly to blame for the deferral of the pay rise.