Push to ensure students transit to colleges starts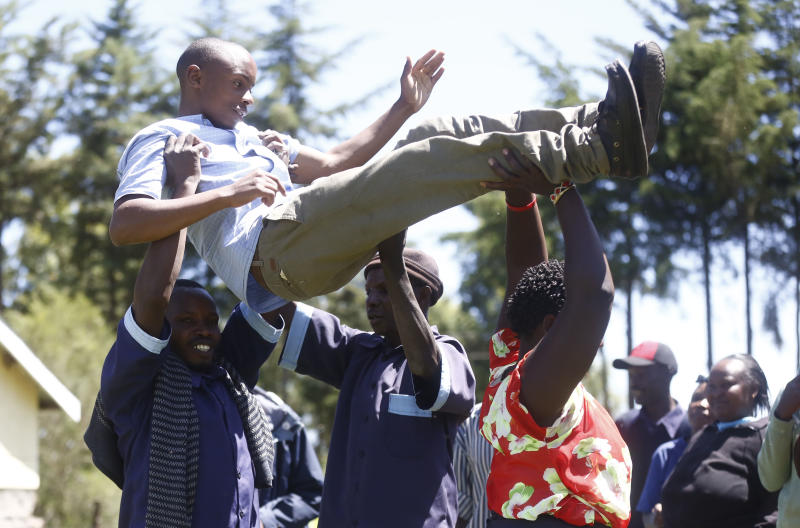 A campaign to absorb all the 693,263 candidates who sat this year's KCSE examinations into universities and colleges has started with major focus on skills development in middle-level institutions.
An analysis of the available capacities in public and private universities reveal that there is adequate space for all the 125,746 students who attained grade C+ and above.
Latest data from Kenya Universities and Colleges Central Placement Service (KUCCPS) show that both public and private universities declared a total capacity of 145,341 last year, with more spaces likely to be created ahead of next year's placements.
Kevit Desai, the PS for State Department of Vocational and Technical Education said there are about 500,000 spaces available across all the 173 middle-level colleges.
Data from Kenya National Examination Council (Knec) indicate that 567,517 scored grade C and below, which means that only about 70,000 may miss out on diploma and certificate slots.
Necessary skills
But with capacities headache nearly resolved, sources in government told Sunday Standard there is a general worry that Form Four leavers have wrongly been conditioned to think that the only path to success is through university education.
The officials said skills development necessary for economic growth and industrialisation have been ignored as students rush to gather degree papers, some of which are never useful thereafter.
Education Cabinet Secretary George Magoha has pleaded with parents to let children pursue courses of their choices.
"I wish to encourage Kenyans to allow their youth to pursue courses in the now vibrant Technical, Vocation Education and Training sector," Prof Magoha said while releasing the 2019 KCSE exam results.
It is now emerging that during next year's students' placements, the government's focus will be on skills development, with candidates who scored up to grade A targeted for enrollment into middle-level colleges to pursue diploma and certificate courses.
Buoyed by last year's gesture where about 1,500 candidates who attained university entry grades ignored degree courses and picked diploma and certificate courses, more students are targeted to focus on complementary qualifications in colleges.
Yesterday, Desai said students are advised that university education may as well be a later qualification if they are well conditioned.
"Everyone thinks that joining university is ultimate success and that if you do not join one, you are a failure. There are rewarding opportunities in middle-level colleges that may result in degree qualifications later in life," he said.
It also emerged that candidates who miss out on their preferred courses in universities can opt to apply for alternative routes through the TVET colleges.
"If you hoped to study medicine but scored B+ you can enroll in clinical medicine at Kenya Medical Training College (KMTC) and still pursue that route," said Charles Ringera, the Higher Education Loans Board (Helb) chief executive officer.
Ringera said the government pays full fees for students in middle-level colleges and encouraged candidates to consider them. The State sends capitation of Sh30,000 to TVET students annually.
"As Helb, we send each student Sh26,000 and another Sh14,000 pocket money for upkeep," Ringera said.
For university students, the figure was revised from Sh43,000 to about Sh68,000.
Presently, there are about 125,000 students in middle-level colleges benefiting from Helb. Desai said the government has set up centres of excellence with focus on value chain addition and many other institutions offering transferable skills such as welding and sector-specific skills.
Candidates who score grade C­– and above are qualified to pursue diploma programmes.
Those with D plain and above can take up craft certificates courses as those who attained D– (minus) and E can pursue Artisan certificate courses.
"These students have not failed. They only scored few marks based on various reasons such as environment, resources allocations but they have talents," Desai said.
Advisory committees
A Ministry of Education report on status of implementation of competence based education and training in TVETS reveals that there are 47 courses with assessment tools ready for use.
A total of 355 occupational standards will be ready by next month. The report tabled in Parliament says there are some 187 curricula approved for implementation with some 5,823 trainers.
A total of 84 sector skills advisory committees have been formed with six other committees for competence based education and training implementations formed.
An analysis of the 2019 KCSE results reveals that of the 125,746 who qualified for university education, more than half are from National or Extra-County schools.
Of the 567,517 students not qualifying for university education, 67 per cent sat examinations in private or sub-county schools.
More the 80 per cent of students who attained A grades in KCSE 2019 came from national or extra-county schools.