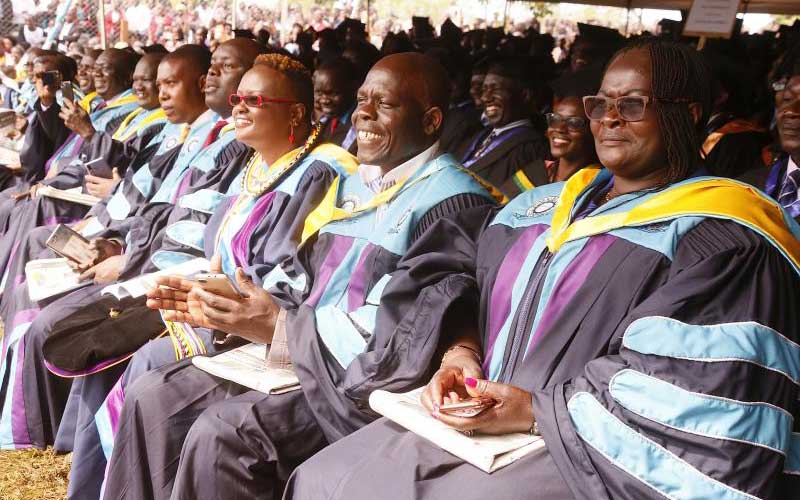 Masinde Muliro University of Science and Technology (Mmust) has launched a five-year strategic plan in line with national and international development goals. Speaking at the university's 14th graduation ceremony yesterday, Chancellor Peter Wanyaga Muthoka, said the move is expected to align their academic programmes to the education system following introduction of the Competence Based Curriculum. "The 2019-2023 strategic plan outlines the role Mmust will play in the realisation of the national and international development agenda such as the Big Four Agenda, Kenya's Vision 2030, the Sustainable Development Goals, African Union Agenda 2063," said Dr Muthoka. He noted that the strategic plan focuses on areas like academic excellence, improved students' services, financial sustainability, research, innovation and extension services, which will go along away in eradicating poverty and food insecurity.
SEE ALSO: Tough times for investors as earnings dwindle to a trickle
Dr Muthoka said the institution's medical school that currently has 38 students boosts of a modern human anatomy laboratory in the region used for teaching and research. "We are calling upon the county governor's to also take advantage of the expertise at the university and use it to enrich various programmes in agricultural production, engineering, disaster management, health and environmental conservation," he said. The university acting Vice Chancellor, Asenath Sigot, noted that their mission is to produce skilled graduates who are ready for the job market. Top management positions are being held in acting capacity for a year now.