Strikes jolt universities as graduation season sets in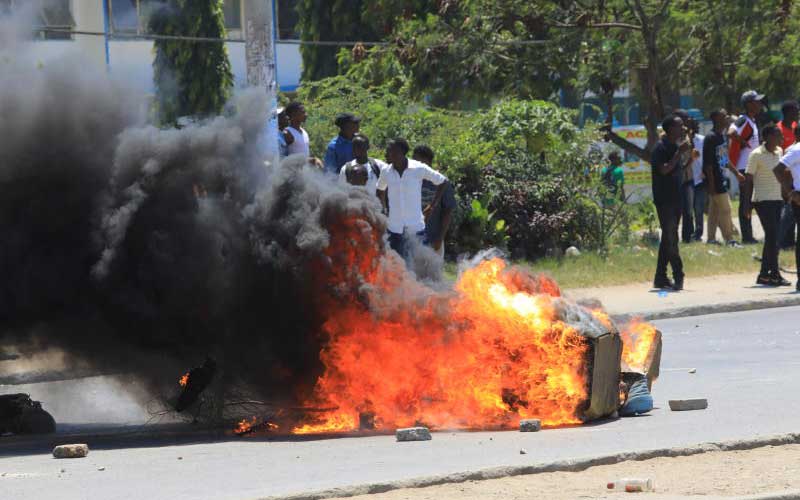 The increasing number of strikes by university students has raised questions on what is happening in Kenya's institutions of higher education.
In two months, three universities -- Moi, Masinde Muliro and Kenyatta -- have closed their campuses, stalling education until further notice.
In all of them, property of unknown value was destroyed by rioting students and outsiders who took advantage of the chaos to loot.
"The university Senate has decided to close the institution until further notice. In view of the foregoing, all students are required to vacate the university premises immediately," read a memo signed by Paul Wainaina, the Kenyatta University Vice Chancellor.
The strike at Kenyatta University, which occurred in early October, was characterised by cat and mouse games between students and the police along Thika Road, leaving many motorists bitter after their vehicles were stoned.
According to Joshua Ayika, the president of Kenyatta University Students Association (Kusa), the university's refusal to extend fee payment duration, suspension of students and their leaders on 'petty' basis, charge on supplementary examinations and the sacking of more than 700 casual workers without notice are some of the grievances that led to the strike.
The students also complained about fee increment, claiming that the graduation fee had risen from Sh3,500 to Sh6,000.
Ayika had called for peaceful demonstrations.
The Moi University strike, which happened on September 11, led to an indefinite suspension of all academic programmes at its main campus in Kesses, Uasin Gishu County.
In a memo doing rounds on social media, the Moi University Students Organisation (MUSO) had earlier called for peaceful gathering at the university's students' centre.
According to the memo, the student leaders claimed they had no other option but to demonstrate after their efforts to engage the university management on matters affecting students failed.
The strike was blamed on several issues, including increase in the supplementary examination fee, prohibition of cooking in the hostels and redesigning of the school portal among others.
The Masinde Muliro strike occurred after a demonstration, forcing the Senate to close the Kakamega town-based university on September 11.
Seven hours
Some students sustained injuries after they engaged the police and boda boda operators in running battles that lasted more than seven hours.
They also lost personal belongings as thieves broke into their hostels and took away their property.
Reportedly, it was ignited by the administration's directive to students to pay Sh10,000 for setting and marking exams after a lecturer passed on without submitting the marks.
Students were also opposed to the deadline issued by the school's finance department requiring students to clear school fees by September 27.
Students also demonstrated against internet breakdown they claimed had led to delay in uploading their marks.
The strikes come amid a graduation frenzy that starts from October every year, putting the fate of some graduands in a limbo.
A letter from Moi University's Office of the Deputy Vice Chancellor seen by Saturday Standard, asks students to pay the cost of damages and other materials amounting to Sh1,950, outstanding tuition, accommodation fees and other fees required by the institution. They are also required to adhere to all rules of the university and are to sign an agreement that they will not cook or prepare meals in their rooms, not be in possession of any cookware at any time, contravene the 10am to 10pm hostels rule or use any appliances (cookers, heaters, microwaves and fridges) in their rooms.