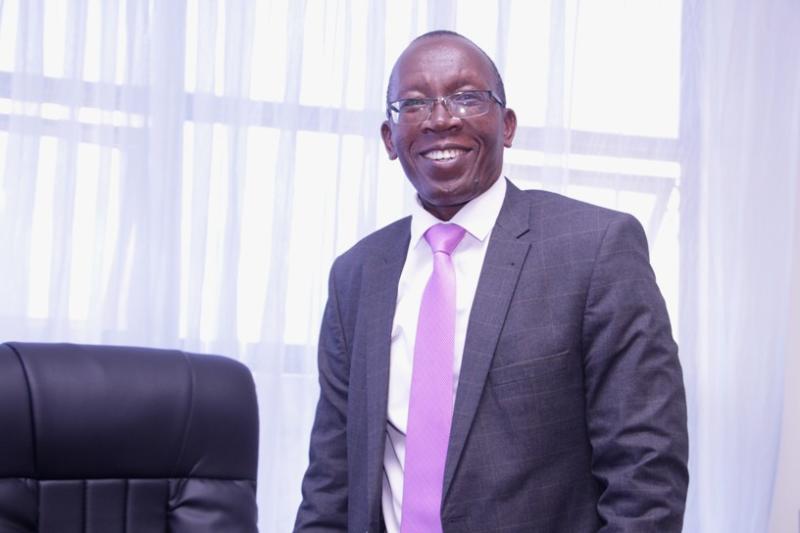 Sensitivity to regional balance, gender and persons with disability will be among the factors that determine the recruitment of three commissioners to the Teachers Service Commission (TSC). The selection panel has called for applications to fill three top positions, and The Standard has established that regions presently represented by the current commissioners may score low points in the interviews. The current commissioners at the TSC are Beatrice Adu, Mbarak Twahir, Kinoti Imanyara, Tache Gollo and Albert Ekirapa, with Lydia Nzomo the current chairperson of the commission. The three successful candidates will replace commissioners Cleophas Tirop, Salome Gichura and Saadia Abdi Kontoma who exited the TSC after their six-year term ended.
SEE ALSO: TSC ordered to return 130,000 union members
In its advert, the TSC selection panel chaired by John Munene Njenga (pictured right) encouraged applications from "women, minorities, marginalised and persons with disabilities".
The requirements
The panel is looking for Kenyans who hold a degree from a recognised university, and have knowledge and experience in matters education, governance, management and law. However, legislators, officials in any governing body or political party, and those serving as members of local authority have been barred from the positions. Also to be locked out are candidates who will be found to have misused or abused public offices or in any way in contravention of Chapter Six of the Constitution.
SEE ALSO: Six teachers win pay, promotions case against TSC
"Applications must reach the panel secretariat on or before November 11, at 5pm Kenyan time," reads the job advert. The call for applications came after the team held its first meeting last week, setting in motion a series of time-bound events that will result in the interviews of interested candidates and forwarding of a shortlist of names to the National Assembly for approval or rejection. The TSC Act, under Section 8 (4), requires that the chairperson of the selection panel convene the first meeting within seven days of appointment. Other members of the selection committee are Mary Gaturu, Kennedy Ogeto, Nura Mohammed, Hellen Ambasa, Francis Ng'ang'a, Margaret Kirai, Peter Ndoro and Stanley Waudo. After the interviews, the panel will forward the names of the successful applicants to the President, who within seven days of receipt will forward them to the National Assembly.
SEE ALSO: Fresh push for March exams to resolve school lockdown