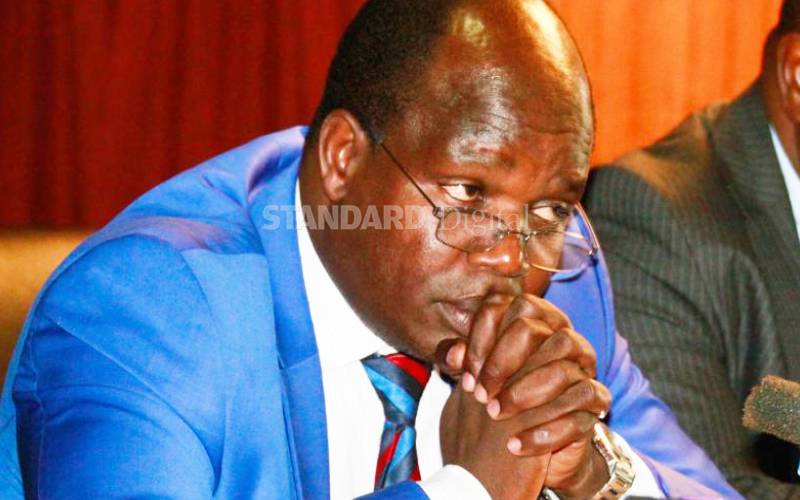 The Universities Academic Staff Union (Uasu) has rejected a Sh10 billion pay package offered by the Government.
The union is now demanding a fresh salary offer, saying the Sh10 billion proposed will create salary discrepancies and omit critical benefits.
The union also wants clarity on whether members' salaries will be backdated to 2017 when the Collective Bargaining Agreement (CBA) should have been implemented.
It claims the computation of its members' salary adjustments is skewed, noting that some may end up losing up to Sh9,740 per month.
Read More
"The data presented reveal loss of earnings per month, which must be corrected. In some cases, first and last notches march Uasu-Inter Public Universities Councils Consultative Forum (IPUCCF) 2013-2017 CBA, but the middle notches vary in absolute amounts," stated Uasu.
The details emerged yesterday after another meeting between Uasu and the joint negotiations committee of the IPUCCF.
Documents seen by The Standard indicate that Uasu also wants clarity on whether the cost of living of four per cent per year has been factored in the 2017-2021 CBA.
"The Salary and Remuneration Commission (SRC) instructed the employer to add an annual increment of 4 per cent prior to implementing the new salary structure and this appears not to have been adhered to," stated Uasu.
In the overall salaries offer for the four years, academic staff would have received a salary increment of between 23.14 per cent and 25.07 per cent.
This translated to an annual salary award for all academic staff ranging between 5.75 per cent and 6.27 per cent.
But according to Uasu Secretary-General Constantine Wasonga, IPUCCF's offer contained some percentage increments that were lower than the four per cent annual adjustment.
In its demands, Uasu also argues that the SRC job evaluation results have not been disclosed.
The union now wants a fresh deal tabled to form the basis for fresh talks. "The counter-offer should be revised accordingly," stated the union.
Details of the union's grievances have been forwarded to IPUCCF.
Based on counter offer rejected by Uasu, the University of Nairobi would have received the biggest chunk of the Sh10 billion at Sh1.1 billion, followed by Jomo Kenyatta University of Science and Technology (Sh837 million).