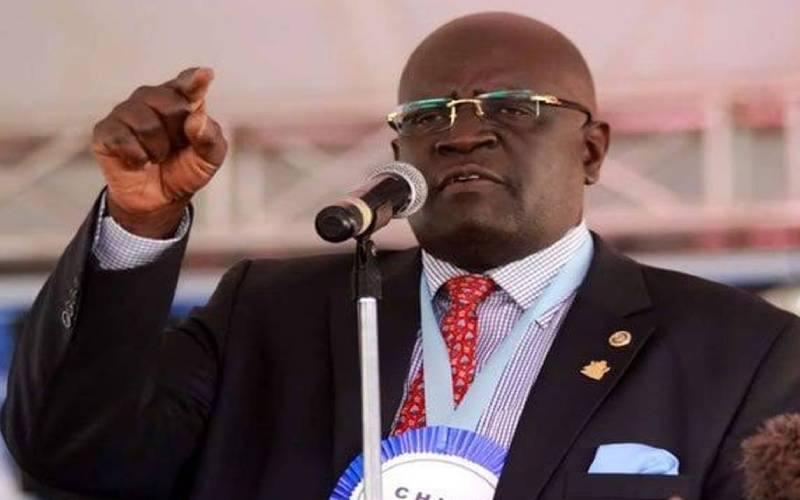 A number of universities are staring at an imminent closure as the State moves to streamline the higher learning in Kenya. This after Education cabinet secretary Prof George Magoha gave yet another indication of the planned downsizing. Magoha who was speaking during the launch of education reforms at the Kenya Institute of Curriculum Development in Nairobi, termed the university sector depressing. He said that he will soon form a task force to oversee the reduction of the number of universities in the country and improve the quality of the few as opposed to their quantity.
SEE ALSO: Save Kenya from ridicule, solve schooling crisis now
"With about 45 million people we are heading to 80 universities. It is a little bit not very intelligent. There shall be university reforms whether you like it or not," said Magoha. He blamed the current situation on the custom of initiating new institutions and education policies while the performance is at a constant dwindle. The CS compared Kenya with South Africa where he referred the sub-Saharan country a juggernaut on matters of education and development yet it has only 26 universities. In the recent past, the quality of university education has come to under sharp scrutiny with mushrooming of institutions of higher learnings with substandard facilities. In October 2016, President Uhuru Kenyatta ordered against the establishment of new universities in a move to help strengthen existing institutions and provide more technical and vocational training.
SEE ALSO: Pray, tell me, why are we like this?
"I now have a difficult task of creating a team to downsize the number of universities in the country," said Magoha. His remarks come a month after the latest world university ranking was released where only the University of Nairobi featured in the top 1000.