Varsity staff to act on Sh10 billion pay deal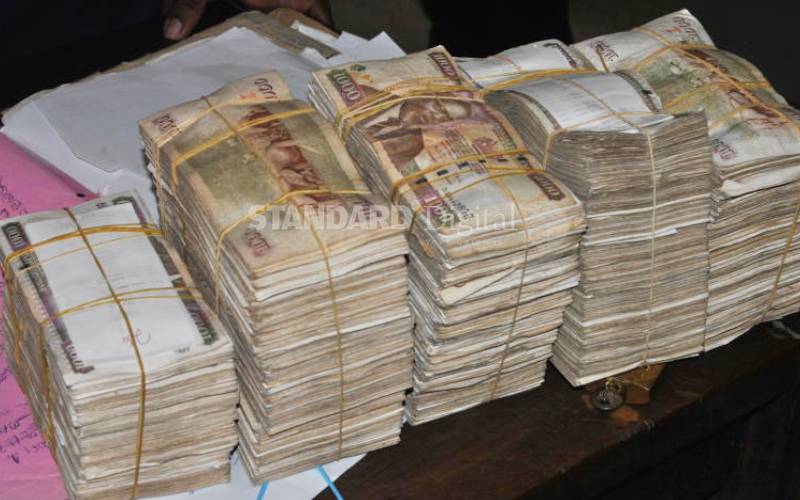 University employees will meet today to decide whether to accept or reject a salary offer by the Government.
The Standard established that Universities Academic Staff Union (Uasu) officials were yesterday holed up in a day-long meeting to peruse the offer that has been put on the table.
Uasu Secretary General Constantine Wasonga said they will make a major announcement that will decide the fate of a collective bargaining agreement (CBA).
In the 2017-2021 CBA, workers were offered a cumulative salary award of between 23.14 per cent for high earners and 25.07 per cent for the least-paid staff.
This translates to an annual increment of between 5.75 per cent and 6.27 per cent.
The union will meet a joint negotiations committee of the Inter-Public Universities Councils Consultative Forum.
Under the deal, professors will receive an annual increment of Sh8,547 and Sh9,753 respectively.
Professors who earn Sh170,681 per month will have their pay increased to Sh180,434 in the first year of implementation and Sh190,187 in the second year.
Their salaries will increase to Sh199,940 and Sh209,693 in the third and fourth years of the CBA.
The salaries of associate professors will be revised by Sh11,766 and Sh8,724.
This means that those who earn Sh112,038 will take home Sh120,141 and Sh128,244 in the first and second years.
CBA implementation
Their pay will rise to Sh136,347 and Sh144,450 in the third and fourth years of the CBA's implementation.
Senior lecturers who presently earn a minimum of Sh112,038 will have their salaries increased to Sh120,141, Sh128,244, Sh136,347 and Sh144,450 respectively.
Lecturers will get a pay rise of between Sh2,795 and Sh4,919.
Assistant lecturers/tutorial fellows will see their pay go up by between Sh3,561 and Sh5,392. The salary of graduate assistants will be increased by between Sh2,687 and Sh3,893 over the CBA's term.
The Standard established that vice chancellors have been advised to sign the CBA if Uasu accepts the offer.
Last week, Mr Wasonga had issued fresh demands after meeting the IPUCCF team that was led by Isaac Mbeche.
During the meeting that was chaired by Prof Mbeche, the union officials were given the CBA offer and requested for time to review it.
The offer was tabled after a technical team from Uasu met officials from the Salaries and Remuneration Commission to resolve outstanding issues, among them the salary spread for the first three years of the CBA.
In the initial deal, the four-year CBA was split into two phases with the first three years lumped together under phase one.
The union officials demanded a copy of a market survey report by the Ministry of Labour's Central Planning and Monitoring Unit.
Uasu requested a breakdown of phase one of the CBA and also demanded that house allowance be part of the offer from Government.
In their proposal, Uasu is pushing for professors to be paid a monthly house allowance of Sh250,000 while associate professors get Sh190,000.
Senior lecturers would get Sh160,000, lecturers Sh145,000, assistant lecturers Sh135,000 while graduate assistants are to get Sh130,000.