Kenya marks International Literacy day despite lagging on literacy matters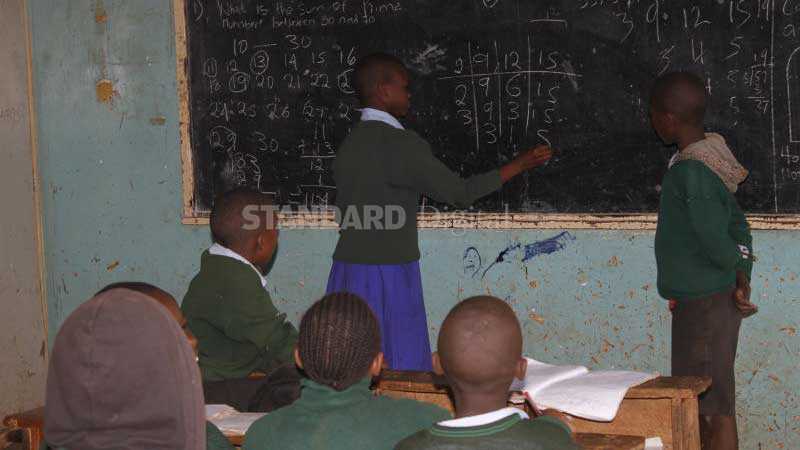 Kenya on Monday joined other states to celebrate International Literacy Day with Education CS Prof. George Magoha gracing the occassion at Makutano Stadium in Kapenguria, West Pokot county.
In a statement released by the ministry of education, the celebrations will take place at county and sub-county levels throughout the country.
The Director of Adult and Continuing Education Irreneous Kinara says that Kenya lags on literacy matters.
"Kenya has made great strides in ensuring access to education by school-going children, nationally, 22 percent of the adult population still face literacy challenges with the affected being girls and women," said Kinara.
Women form the largest number of world's illiterate despite campaigns in advocating for the girl child's right to education.
"Globally, around 750 million people, two-thirds of whom are women still lack basic reading and writing skills," says UNESCO.
As women account for two-thirds of the world's illiterate, global adult literacy level has risen to 86 percent from 76 percent in 1990.
With this year's theme being Literacy and Multilingualism, celebrants are embracing the world's linguistic diversity; with approximately 7000 living languages, in education and literacy development.
Kenya's literacy rate
According to the UNESCO Institute of Statistics 2014, youth literacy rates on the population aged 15 to 24 years in Kenya are at 86.53 percent and 1.2 million people were illiterate in Kenya.
The latest adult literacy survey by the government of Kenya was conducted between June and August 2006. According to the survey, 38.5 percent of the adult population, 7.8 million people were illiterate and Kenyans aged between 15 and 19 held a 69.1 percent literacy rate.
In 2014, the World Bank ranked Kenya's adult literacy level at 79 percent with a global average level at 86.
World's smartest countries
According to the Programme for International Students Assessment PISA, 2015 results which is tested after every three years worldwide, Singapore is the smarted country in the world followed by Hong Kong and Taiwan in an average score of Mathematics, Science, and Reading.
Singapore topped in all the three categories while Hong Kong came second in Mathematics and Reading and the second position in the Science category was taken by Japan.
Hong Kong, Estonia, and Macau came third in the Reading, Science and Mathematics categories respectively.
The top half was dominated by Asian countries while European countries take up the majority of spots five through thirty in the rankings and the United States sits at the tail end of the top third.
Most African and Latin American countries featured in the bottom half.
The test was conducted by the Organization for Economic Cooperation and Development OECD, an economic think tank ranking countries' school systems based on students' math and science test scores.
The results of the PISA 2018 test which saw over half a million 15-year-olds from eighty countries and economies will be released on December 3.