Magoha spells out new exam rules for schools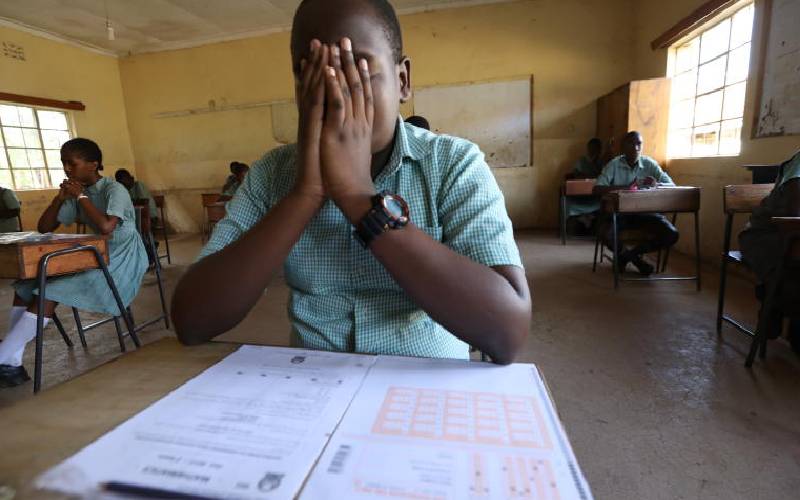 All examination materials will now only be transported to and from examination centres in government vehicles, Education Cabinet Secretary George Magoha has declared.
In a media statement, Prof Magoha said secondary school heads who will make alternative arrangements and use private cars will be punished.
Magoha gave the new directive while noting that last year, private vehicles were used to ferry examination materials, which compromised the administration of the tests.
At the same time, Magoha also pointed out that identification details of all staff who provide services at examination centres, such as catering and security, must be presented to the centre supervisors at the start of the national examinations.
"The aim is to curb cases where some individuals pass themselves of as school staff only to assist in cheating," said Magoha.
He also instructed schools heads to wind up all co-curricular activities this term, noting that the ban on these activities and visiting days during third term still stands.
"No parent will be allowed to visit schools during the third term as we prepare for the national examinations," said Magoha.
He assured those doubting preparations for this year's Kenya Certificate of Primary Education (KCPE) and Kenya Certificate of Secondary Education (KCSE) examinations, saying they are in top days.
He said that like previous years, the government is committed to ensure that the examination process, from the registration of candidates to the issuance of certificates, is conducted in the best environment possible.
"We are determined to stamp out cases of irregularities associated with the poor management of our national examinations in the past, so that the results obtained from the Kenya National Examinations Council (Knec) are credible," said Magoha.
Magoha spoke as KCPE and KCSE examination timetables were being revealed. Candidates who will sit KCPE exams will start their tests from October 28 to 31.
KCSE exams will start on November 4 and shall end on November 27. Some 1.7 million candidates have been registered to sit for KCPE and KCSE.
Knec data shows that some 1,089,671 candidates were registered to sit standard eight examinations in 28, 291 centres across the country.
Another 698, 935 were registered to sit form four examinations across in 10,304 centers. Magoha has assured all candidates sitting KCPE examinations of form one places.
The Ministry of Education has pointed at key areas of emphasis as preparations for the examinations get underway.
Among them is the fact that security surveillance around examination centres will be extended beyond the school compounds up to a radius of two kilometres.
Opening of examination papers must also be witnessed by candidates, security, an invigilator and a supervisor.