Grade 3 learners to be assessed in September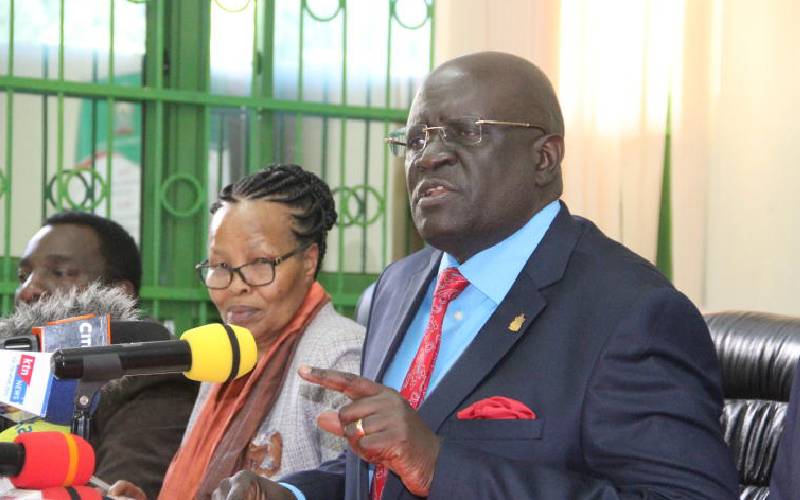 Learners in Grade 3 will be assessed in September in what is called monitoring learner achievement through national assessments.
Kenya National Examinations Council (Knec) Chief Executive Officer Mercy Karogo said monitoring learners' achievement for Grade 3 would be done between September 16 and 20 following adoption of the Competency-Based Curriculum (CBC).
This has enabled Knec to develop a draft Competency-Based Assessment Framework.
Speaking at Kenya Institute of Curriculum Development where Knec, together with the Ministry of Education, has launched a stakeholder sensitisation and engagement campaign on this year's national examinations, Dr Karogo said a Kenya Early Years Assessment (Keya) portal for use in registering Grade 3 learners had been developed.
"The portal will be using data from National Education Management Information System (Nemis) to enable head teachers to identify their learners. This online registration system is scheduled to take place between July 1 and August 30, 2019," she said.
Compile report
She said the guidelines, instructions and assessment tools to be used by schools to assess competency levels during the National Assessment System for Monitoring Learner Achievement among Grade 3 learners had been developed.
"Knec will upload the assessment tools to the school portal for head teachers to downloaded and produce copies for all the learners in their schools," Karogo said.
The head teachers will be expected to hand over the assessment materials to the class teacher as per the timetable. Upon completion, class teachers will be expected to mark, score and upload the marks to the Knec portal.
The CEO said thereafter, Knec would analyse the uploaded assessment scores and compile a report that would be released in October.
She said a total of 1,088,986 candidates were registered in 27,809 centres for this year's Kenya Certificate of Primary Education.
"A total of 2,423 candidates with special needs were registered and Knec will conduct their assessment between July 1 and 26 to determine the nature of assistance to be given during the examination," Karogo said.