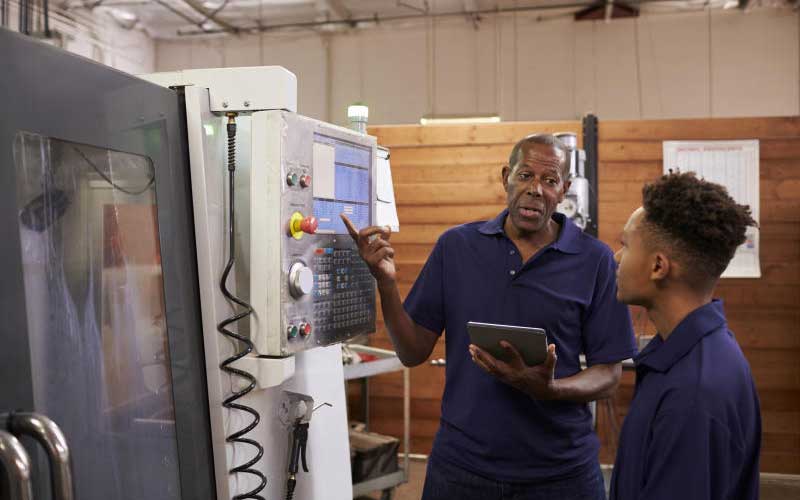 What started as a tweet on whether or not interns should be paid has seen graduates share their worst experiences with exploitative employers who abused them for free services, equipped them with irrelevant skills, and denied them an opportunity to grow. Employers, on the other hand, argue that this is their way of shouldering the burden of interns they describe as ill-equipped and 'untrainable'.
As he edged closer to his final exams at the University of Nairobi where he pursued international relations, Edward Maroko applied for an internship at a top firm that dealt with alternative dispute resolution and mediation within Nairobi . Some five months later Maroko was thrilled to learn that his application was successful. The enthusiasm, however, waned when the opportunity offered turned out to be a volunteer position. He had hoped for a better deal. "I was told not to expect any pay since it was a volunteer position. I accepted half-heartedly because I really needed the experience," he says.
SEE ALSO: KLM says 1,500 new layoffs to bring total job cuts to 20 per cent
At the firm, Maroko was assigned a third-party role in family mediation, helping solve family disputes in out-of-court settlements. He says the job was overwhelming. "We were supposed to handle two disputes in a day, but I often found myself doing more work because of the firm's extensive portfolio of clients. I sometimes felt the work was too much," says the graduate. According to Maroko, heavy mediation was left to the five interns at the firm while the eight-member staff handled administrative duties and little hands-on mediation. To his surprise, despite the workload, no stipend was offered to cater for his lunch and travel expenses at the end of the first month. Maroko says he barely sailed through the six-month internship. "There were many occasions that I felt like quitting, but decided to persevere until the end to have concrete experience on my CV," he says. With no hope of pay at the firm that kept recruiting volunteers for free services, Maroko resorted to what interns before him had been forced to do. He began sending out applications for other positions before he landed a mediation job at the Milimani Law Courts towards the end of the internship. While it did not seem like it then, Maroko no feels the stint was not for naught.
SEE ALSO: Firms cut hiring as virus eats revenue
"Everything changed when I focused on getting experience and before I completed my internship, I had handled over 100 mediation cases. This really helped in my job search," he says. Maroko is not the only graduate who has gone through a tough internship experience where one is overworked with little or no pay. Many such graduates who have been forced to hustle their way through unpaid internships earlier this month lashed at employers who misuse interns pretending that they were equipping them with skills. Nailab Chief Executive, Sam Gichuru who, in a tweet, said some of his unpaid interns had made great strides in their careers owing to the skills he gave them, sparked the fiery exchange. "Let's talk about paid/unpaid internship," wrote Gichuru. "The founder/ CEO of @herdy_co was my unpaid intern, after a three-month internship he started his company and today hires over ten people serving over 1, 000 customers monthly. I also invested in his company," he wrote.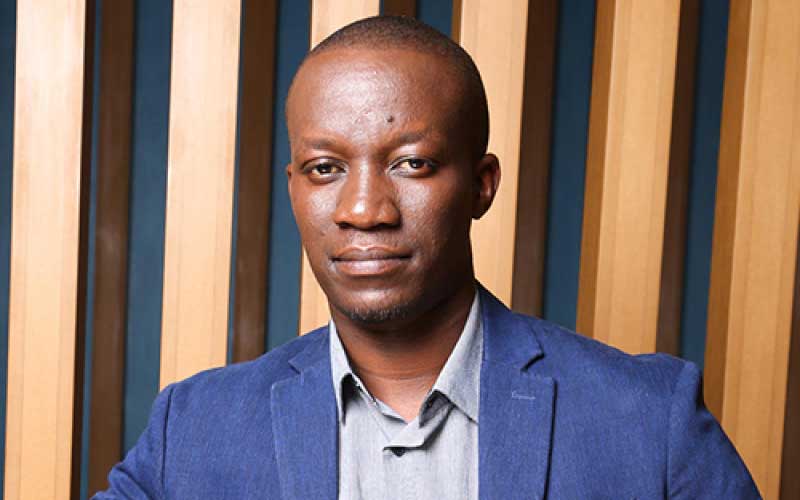 SEE ALSO: Jobs data shows Kibaki was corporate and Uhuru is a hustler's president
According to Gichuru, many other unpaid interns had gone through his company and had become successful entrepreneurs. He admitted to recruiting an intern only because he didn't ask for pay. Renowned economist David Ndii, in a reply tweet, argued that interns should pay the employer instead. "This paid/unpaid intern debate is about graduate entitlement culture I wrote about here. Vocational skills are acquired mostly through apprenticeships. Apprentices are not paid, they pay," wrote Ndii. Muturi Ndonga, replying to the thread pleaded with employers to consider giving interns a stipend. "Surely, is a stipend too much to ask? Please don't complain about half-baked graduates if you're not investing in the next crop of employees. We like to complain about universities failing, but I think the bigger problem is industry," said Ndonga. Those who lashed at Gichuru cited misuse by employers who hire interns to cut operational costs.
Elvis Leyian
"You find that 80 per cent of staff within the company are unpaid interns or fresh hire paid close to nothing. It is the company that benefits while the interns suffer in silence," said Elvis Leyian, a Business Management graduate. Leyian accepted an internship at a microfinance company in Kiambu after he cleared a three-month industrial attachment at the firm. The company enticed him with a Sh3, 000 stipend. The amount, according to the Kenya Institute of Management graduate, was not even able to fully cater for his transport from Pangani to Kiambu where the company was located. Additionally, interns at the company were not provided with any meals. His job, which involved financial literacy training for women groups, loan appraisals and doing marketing for the company further consumed the stipend. Leyian's biggest challenge was convincing his parents that he was not being paid. "I don't think my mother was convinced that my internship only paid Sh3,000 a month because she stopped giving me pocket money the moment I started working," says Leyian. What kept him going was the promise that he would be hired. Every time he threatened to quit, the branch manager swore that the company was planning to hire new staff. This never happened and his patience finally ran out. Interns, according to Leyian, are misused by employers who assign them tiring office duties that he says should be performed by an office assistant. "You are sent for coffee and told to do stuff that someone else should be doing. I remember being sent to pick parcels in Embu, being assigned office keys to report early and put the office in order before everyone else arrived. It was really humiliating," narrates Leyian.
Esther Wamaitha
Esther Wamaitha, on the other hand feels she received the raw end of the deal when she was assigned roles that were irrelevant to her passion for IT. The Maseno University graduate, who majored in Applied Statistics with IT says she has interned at two different companies where she was in charge of client services. Her work in one, a prominent internet service provider, was to receive feedback from customers and forward it to her team leader. In the other, a renowned government agency, she checked on the progress and wrote reports of projects. "I really wanted to get IT skills. I feel I would have thrived more in an IT department. Employers, in my opinion, only bring on interns as extras to fill gaps in departments regardless of their capability. I wish they scrutinised an applicant's capabilities before giving them an internship," says Wamaitha. After the three-month internship, Wamaitha gave up on her futile job search and founded an online store where she sells imported clothes. Nailab boss Gichuru insists that interns have no choice but to accept unpaid internships. "(It is a) critical age to realise that nobody owes you anything, not even bare minimum. Not everybody is going to get that internship. You can take the challenge or you can complain," says Gichuru. Gichuru explores other ways that unpaid interns can benefit from the organisation. "Most SMEs don't have the budget to hire you. Even Sh5,000 per month can strain a company's runway. But they have knowledge, networks and resources such as the Internet and computers. Your opportunity is there. Invest in yourself by accessing those resources," says Gichuru. Federation of Kenyan Employers Executive (FKE) Director, Jacqueline Mugo, says forcing employers to pay interns will deny graduates internship opportunities. "The employers should not be asked to pay for giving the interns an opportunity to access their workplaces. This will discourage many employers from opening up their workplaces for interns," says Ms Mugo. According to the FKE boss, the employers should be compensated instead for the losses they incur while having interns at their workplaces. Ms Mugo nonetheless calls on the government to find a way to remunerate interns. "The government should consider facilitating interns through offices such as the Higher Education Loans board and constituency bursaries," says Ms Mugo. Economist Jacob Omolo, however, faults employers that rely on interns for free services. According to the Kenyatta University don, some companies are notorious for disposing off interns and recruiting fresh ones to maintain a steady flow of free services. "We need a regulating body to monitor the on-going abuse. There are employers who take interns and subject them to extraneous work instead of giving them skills in their relevant fields. These internships are then terminated after a short period before the employer advertises the positions again," says Dr Omolo. Omolo who has previously worked as an economist in the Ministry of Labour and Human Resource Development advocates for compensation of interns by giving them stipends. "If looked at as part of a work-based training programme, then an internship becomes just a class taken out to a workplace. But looking at it in terms of our economy, then it becomes only right to offer a stipend to at least facilitate the interns at the company," says Dr Omolo. According to the economist, it is possible for a graduate to go through an unpaid internship and still come out without skills to show for all the sacrifice. This, according to the economist, happens when an intern is placed under an inexperienced supervisor who fails to impart the right skills during the internship. Additionally, interns who are placed in areas that are not relevant to their educational backgrounds end up wasting their time, according to the economist. It is also necessary, Dr Omolo says, to take the intern through all the departments of the company for them to know where their passion and strengths lie.