MP offers to have university in his Tiaty turf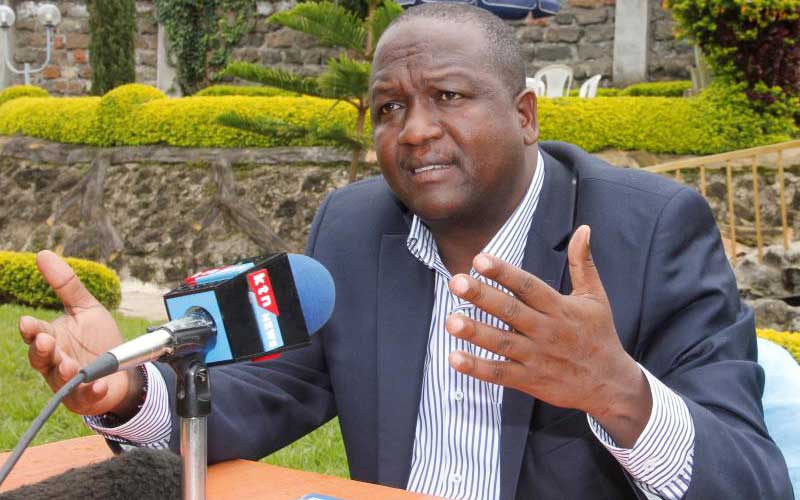 Talk concerning the establishment and location of Baringo University College has resurfaced after years of silence.
Speaking on Sunday, Tiaty MP William Kamket said it emerged that local leaders had failed to agree on the location of the university.
Mr Kamket said it had been seven years of talks that yielded nothing, as leaders clashed.
He said he was willing to have the university relocated to Tiaty, a more neutral ground.
"For seven years, upper Baringo, including Baringo North, South, Mogotio and Eldama Ravine, have failed to agree on the location of the university. Since they have not agreed, let me host the university here at Chemolingot. We are ready to host it even today," said Kamket.
The university is yet to be constructed despite the presence of a 1,100 acre at Chemeron in Marigat.
Leaders differed
Leaders have differed over the institution's location. While some wanted it established at Chemeron, others wanted it in Kabarnet town.
The dispute sucked in Deputy President William Ruto, who wanted it established at Kabarnet instead of Chemeron. Baringo Technical College was to be converted into a university.
Residents, however, wanted it at Chemeron, arguing that the place was favorable and convenient for many.
Locals were against the conversion of the Baringo Technical College to a university. They even went to court over the matter.
In December last year, leaders, including Baringo Governor Stanley Kiptis, said the university should be established at Moi Teachers Training College in Baringo Central.
Baringo County has no public university.