School reveals secrets behind sterling scores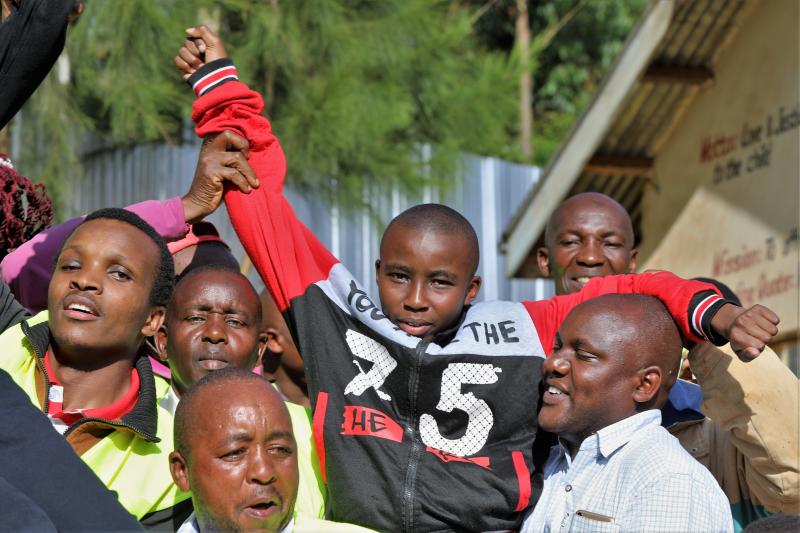 Ndima Kanini Academy in Mathira Constituency emerged among the top performing schools in Nyeri County, attaining a mean score of 365 marks.
Just 15 years after the school was started, it has become a constant presence among the list of top performers in Nyeri County.
In 2013, the school posted a 383.84 mean score and followed that up with 368.14 in 2014, 369.93 (2015) and 379.96 (2016) to solidify its place as the peak.
The school produced four pupils who scored above 400 marks in the just released Kenya Certificate of Primary Education (KCPE) exam results, with Daniel Waweru topping the class with 425 marks.
"I am excited to lead in my school, I thank God for his protection and the teachers for their commitment," said the excited Waweru. "My dream has always been to join Mangu High School and I really hope it comes to pass."
Lincoln Njogu, the school's director, said they recorded the highest number of candidates this year.
"Even though the mean score has reduced a little in 2018, last year we had 30 candidates and this year we had 60," he said.
Mr Njogu commended the efforts put in by the students and the zeal shown by teachers, saying the school has come a long way.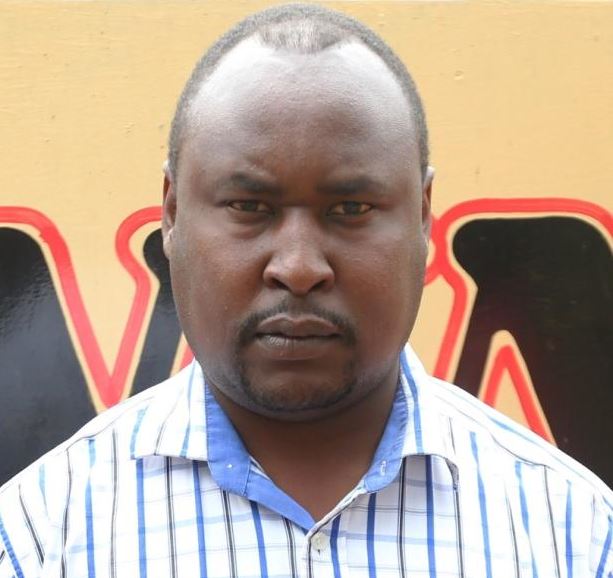 Discipline
"In our first KCPE class, we were position 10 in the constituency but we have managed to maintain position one since 2013," he said.
Ndima Kanini sits at the boundary of Nyeri and Kirinyaga counties near Ndima Tea Factory in Iria-ini.
Moses Kibiru, a parent, hailed the school for the performance and encouraged next year's candidates to post even better grades.
"The school has put in place new discipline and education measures, which we hope will help the pupils improve their performance next year," said Mr Kibiru.
The academy is run by a board, comprising representatives of parents of each class.
With 479 pupils, the school provides boarding facilities for willing pupils but compulsory for those in Standard Seven and Eight.
Boarding pupils total to 270 and they have modern dormitories equipped with a hot shower system, with matrons who take care of them.
Njogu said transport is available for pupils on daily basis.
"When it comes to transport, the day scholars are picked up and dropped at their homes daily, no matter how far their homes are. The boarders who come from and go through Nairobi also get free transport when we close for the mid-term and holidays," he said.
The director said the school is working towards accommodating young pupils who have not reached the age required by the new curriculum to attend school.
"Since the new education curriculum does not allow children below four years to start school, we are opening a modern day care facility next year to accommodate them as well," he said.
The schools has an Information Communication Technology (ICT) centre where pupils are given computer lessons. It has Wi-Fi for use by the students to get more information and for the teachers to do research.
It also has a fully equipped library and CCTV cameras installed in every class to monitor student and teacher attendance. Teaching aids such as projectors and laptops are provided for teachers. Ndima Kanini exposes pupils to extra curricula activities such as drama festivals, music festivals, ball games and the 4k club, which involves rearing of rabbits.
The academy offers a platform for parents to monitor the pupils' movement in and out of school.
Biometric system
The pupils are registered in a biometric system that scans their finger prints sends a direct message to the parents on the pupils' attendance.
The system requires teachers and the day scholars to scan their fingerprints when they get to school and for boarding pupils to scan their fingerprints when they go to sleep and when they wake up in the morning.
Mr Kibiru said this system is the best and the first he has seen in a primary school and it helps ease the mind of a parent when they know and are able to monitor the movement of their children in and out of school.