Missing KCSE candidate found drugged in Naivasha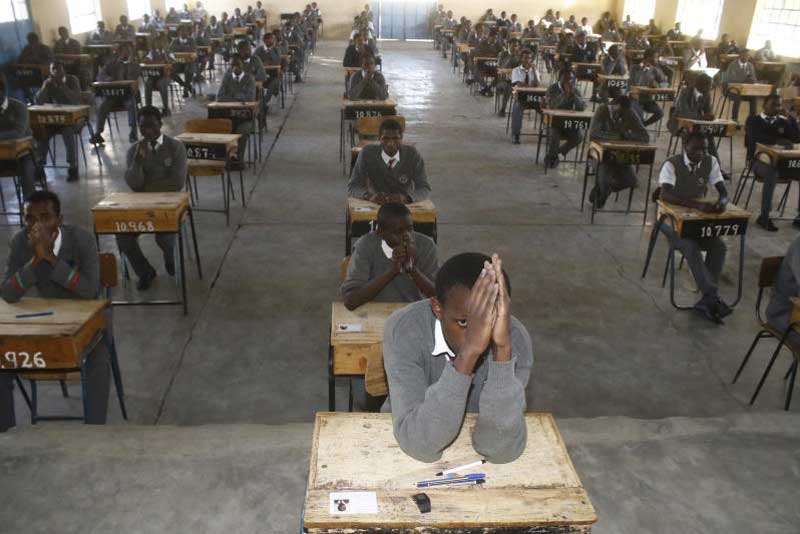 A missing four form candidate has found in Naivasha drugged and confused four days after the KCSE examinations kicked off.
The student from Karuri High School in Kiambaa in Kiambu County was found loitering in Longonot trading center by members of the public who took him to the area police post.
The student who was still in school uniform looked dazed and gave different accounts of how he found himself in the area tens of kilometers from his home.
Following the move, head teachers from various secondary schools in the area were summoned by police to help identify the student but none could recognise him.
One of the head teachers who declined to be named said that the student was 'high' on something and was incoherent.
He said that the student later admitted that he was a KCSE candidate in Kiambu but could not understand how he found himself in Naivasha.
"The student had either taken a drug as his speech was slurred and gave conflicting stories," said the teacher.
Back to parents
Naivasha sub-county education officer Bernard Chirchir said that they had got in touch with his Kiambu counterpart and the student had since been picked by the parents.
He said the student was last seen on Friday during the exams rehearsal before disappearing.
He has missed all the exams that started on Monday.