Flying colours as success card season lands with prayer and warm wishes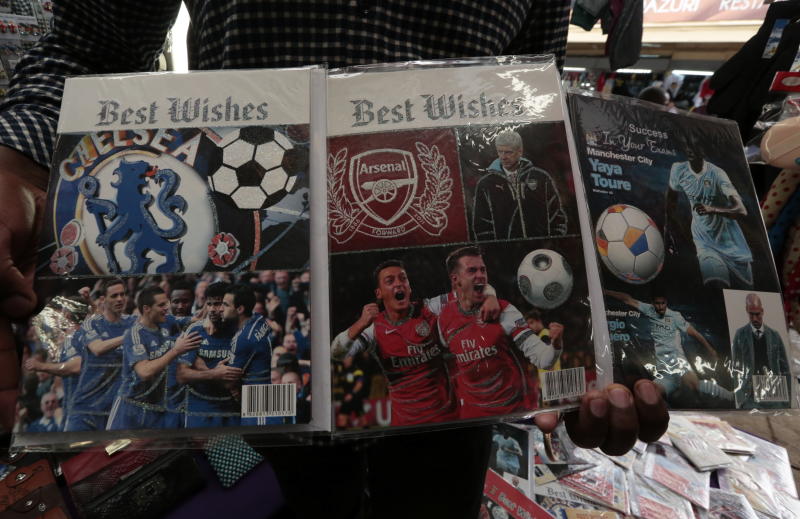 When facing an examination, best wishes come a long way in motivating the candidates.
The card season is here yet again, with family and friends rushing to wish their loved ones the best of luck in either Kenya Certificate of Primary Education (KCPE) or Kenya Certificate of Secondary Education (KCSE) examinations.
Success cards are wishes expressed on paper and most candiWdates look forward to receiving them. The cards help relieve the tension over the exam period, and candidates love showing them off to their colleagues.
Unlike in the 80s and 90s when success cards mostly had photographs of couples sitting or standing next to the Kenyatta International Conference Centre (KICC) or flowers, this year designers have come up with football club logos and players to captivate and motivate the younger generation.
For those out to send religious messages, A4 cards with images of children praying have also flooded the market.
"I have sold more cards as compared to last year. I have been making between Sh8,000 to Sh10,000 per day since mid-October in just selling cards. The cheapest card is Sh50 and the most expensive goes for Sh100," says James Kamau who operates along Tom Mboya Street in Nairobi.
Also reaping big from the success card season is the Postal Corporation of Kenya. A spot check at the General Post Office in Nairobi showed several counters set up for people to buy stamps so as to send cards via the post office. "I have to send this A4 size card to my nephew doing KCPE. I just hope the card reaches him on time," said June Achieng.
The new look stamps with pictures and messages give the envelop a nice look, she said.
Postmaster General Daniel Kagwe said the corporation delivered 70 million letters to local and international destinations last year. The numbers are set to increase this year.
"Stamp sales have gone up. I am impressed by the big number of young people coming to send letters and this give us hopes that handwritten letters plus the post office are here to stay," he said.
But in new measures put in place by the government to curb examination cheating, school principals and headteachers are required to check the contents of the success cards. Some hand them over to the candidates only when the examinations are over.
"Why would schools give candidates their cards after the exams? Schools have the mandate to open the letters and check for any anomaly before giving them to the students on time instead of making the messages lose meaning," said Kagwe.
He promised to raise the matter with the Ministry of Education and the Kenya Parents and Teachers Association.