Report: Why teachers are hoarding textbooks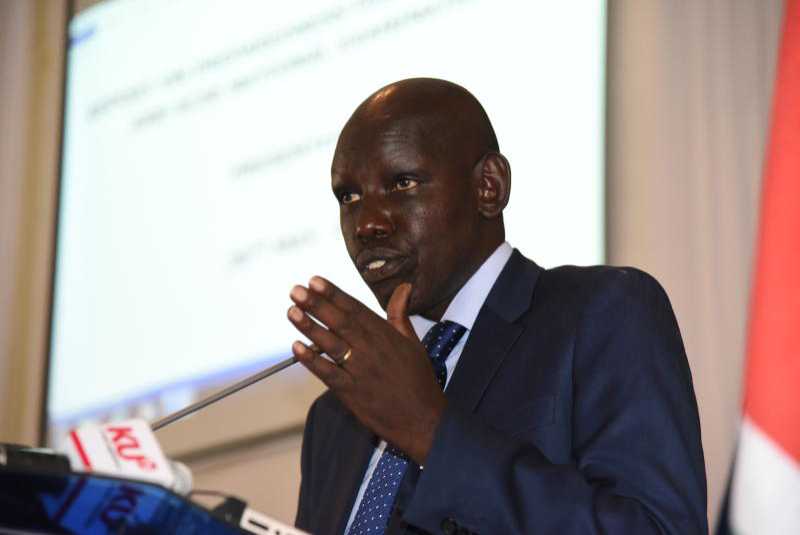 Your child may not be getting the necessary reading materials in class because some teachers have locked up textbooks for safety.
A new World Bank report found that the fear of paying for lost books, some teachers' laziness and absenteeism could make your child leave school without properly interacting with the learning materials.
The report also found that governments were not setting aside enough funds to make books available in schools, with some countries adopting the wrong procurement methods for learning materials, leading to losses.
The report titled Getting Textbooks to Every Child in Sub-Saharan Africa further revealed that most governments did not have the correct number of books dispatched to schools as data on students' enrolment was scanty.
The report released this week further said that some teachers preferred to copy the text from the books on the blackboard during lessons.
The Kenyan Government has been making efforts to deliver teaching and learning materials in public schools.
Officials of the Kenya Secondary School Heads Association (Kessha) and the Kenya Primary School Heads Association (Kepsha) yesterday said headteachers had been advised to allow children to get access to the books.
"The reason the books were bought was for children to read. It beats logic for anyone to keep them," said Kahi Indimuli, the Kessha national chairman.
The findings of the report are likely to catch the attention of top Ministry of Education officials, coming just days after the Government announced it had completed the distribution of 33 million textbooks to public schools.
Education Principal Secretary Belio Kipsang said last week that all the books had been delivered to public schools under the new direct procurement plan that saved some Sh5.4 billion.
The Government contracted Kenya Literature Bureau (KLB), Oxford University Press (OUP), Moran East Africa, Longhorn Publishers and East African Educational Publishers (EAEP) to supply the Sh7.5 billion textbooks to schools.
By last week, KLB had supplied 18.7 million textbooks, OUP 4.1 million books and EAEP more than three million.
Longhorn had distributed 3.4 million books, with Moran supplying 2.7 million.
The report put Kenya among the countries that have consistently strived to reduce the student-book ratio.
Book availability
Providing data on book availability for nine countries (Ethiopia, Ghana, Guinea, Malawi, Mali, Senegal, Tanzania, Uganda, and Zambia) found that on average, about five pupils shared one textbook, ranging from two in Ghana to 10 in Guinea
The findings are likely to push the Ministry of Education to institute an audit to establish whether schools are making available the books it has sent to learners.
Sources at the ministry said top Government officials were not happy about reports that some school heads had complained that their institutions had been given too many books.