School boards warned against misusing funds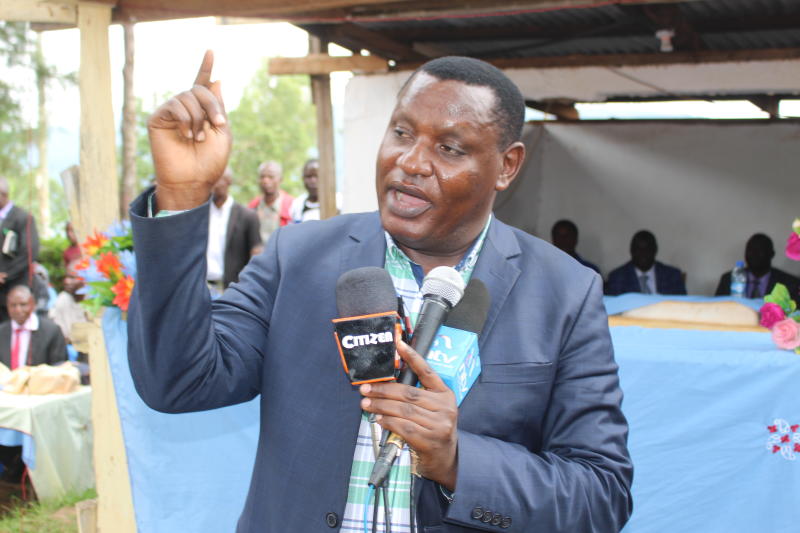 Nyaribari Chache MP Richard Tongi has warned School Management Boards in his constituency against misuse funds meant for development projects.
Tongi said he will engage the Ministry of education to audit on how school managements used money they received from Constituency Development Fund (CDF) following complaints by members of the public.
The MP who was speaking on Monday at Saint Andrews Irondi Secondary School where he handed over a bus bought by CDF, said it should be noted that the fight against corruption was a serious issue and that nobody should cry foul if found culpable.
"I don't want to see delegations coming to me saying that their man is being persecuted if anybody is arrested and charged in court for misusing government funds which are supposed to turn around the living standards of our people," said Tongi.
The legislator said that he was determined to ensure that all schools in his constituency have modern structures and enough equipment by the end of his second term as the area MP and that he would not allow a few individuals to tamper with the legacy he wants to leave in place.
He said several projects in the past have collapsed since the people who were entrusted with the responsibility of supervising them misused funds with Members of National Assembly being blamed for failing to complete various projects that they started during their tenure in office.
"Let the truth be told, many projects have failed not because they did not get enough funding but due to the greed of the people who were given the responsibility of overseeing their completion," said Tongi.
The legislator asked School Management Boards to consult with parents before coming up with projects in order to ensure that they give priority to what is most important so as to ensure that students get quality education in order to improve their lives.
He pledged to ensure that all Secondary Schools have buses so that students can use them for academic tours and for recreational adventures in order to ensure that they are able to widen their scope to become productive members of the society.
" Education is the best inheritance that parents from our county can give to their children due to the scarcity of land in our region, all stakeholders should come together to ensure that this is achieved" said Tongi.