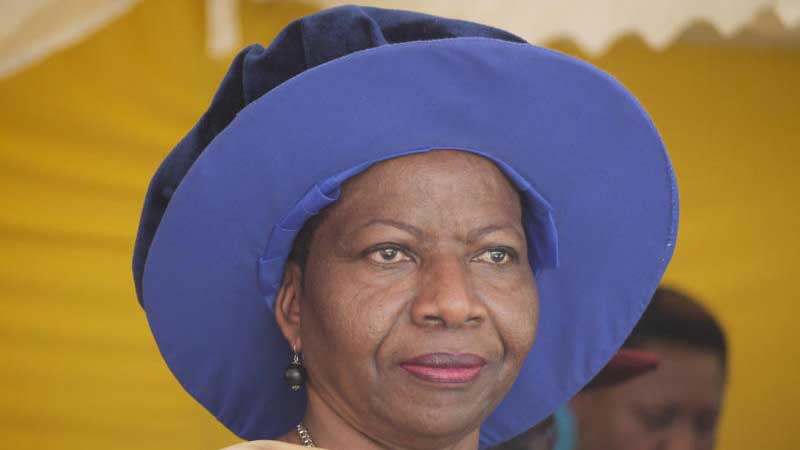 The Great Lakes University of Kisumu has gone to court seeking orders to free accounts that were frozen over a Sh95 million debt owed to the Kenya Revenue Authority (KRA).
The university sought legal redress after KRA Manager for Debt Enforcement Asha Salim wrote to its bank to freeze the accounts.
KRA put a caveat that the university should be denied access to the monies collected and deposited into its accounts to allow the taxman to recover Sh95,053,309.
But through Rogo Okello & Company Advocates, the university has sought an urgent judicial review of the matter in court.
Transact business
In the submissions before High Court judge Thrispisa Cherere, the university wants KRA to open its accounts so that it can transact business.
Through the litigating counsel, Vice Chancellor Atieno Amadi expressed fears that the institution's operations would collapse if the accounts remained closed.
"We are appealing to this honorable court to kindly re-examine the implications of closing our accounts at a time when we are also struggling to succeed," she said.
The VC wants the court to allow the university to enter into an agreement with KRA on how to clear the debt.
She claimed she inherited a debt of Sh135 million but had met with KRA and agreed on payment terms to offset the arrears.
Consequently, she wrote a letter to KRA agreeing to repay the debt in installments.
In April last year, KRA Station Manager Kennedy Onyango wrote to the university acknowledging receipt of their debt repayment schedule.
Prof Amadi disclosed that under the arrangement, the university had since repaid Sh30 million, but was not on schedule.
Consequently, they notified KRA of their intention to review the figure to comply with market or business dynamics.
Block them
Instead, KRA asked the university's bankers to block them from withdrawing any money so far deposited either at Co-operative Bank or Kenya Commercial Bank. Ms Salim wrote to the banks asking them to be the payers of the debt.
In one of the letters seen by The Standard and submitted in court as an affidavit, Salim wrote: "In exercise of powers conferred upon me by Section 42 of the Tax Procedure Act 2015, I hereby declare you to be the payer of the amount specified in this notice."
University lawyers Antony Kago and Duke Ondieki want the institution allowed to negotiate debt repayment schedules with KRA.