Away with your Mickey Mouse degrees, students tell universities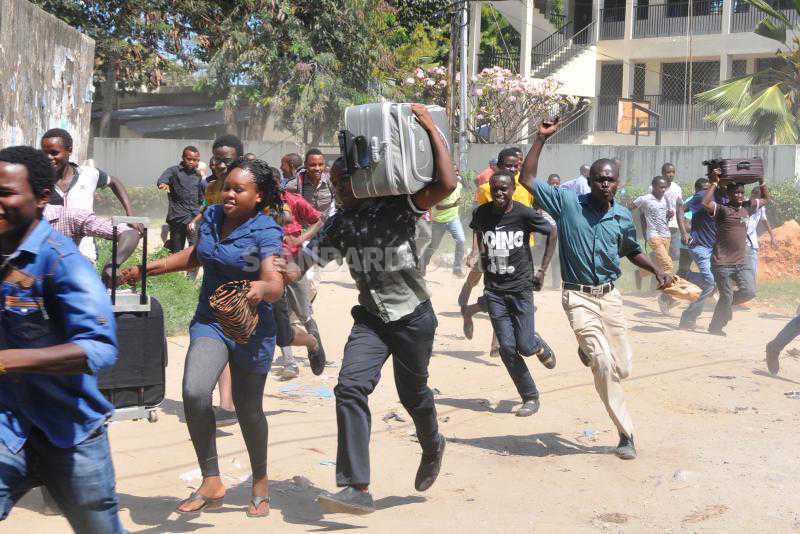 Students are increasingly becoming selective in their choices of degrees and where they want to study them.
Data from the Kenya Universities and Colleges Placement Services (KUCPS) show that many students are not interested in joining some universities, even when such institutions are located in their home regions.
The students are also not interested in courses that seem to be of little value, especially those that are sub-units of major degrees offered in the same university or copied from other institutions.
For instance, the data showed that students rejected the Bachelor of Agribusiness Management, a course that could be conveniently covered in one or two units in a robust Bachelor of Science in Agriculture programme. Traditionally, agribusiness management is covered in farm management and agricultural marketing units within a BSc in Agriculture.
The students also rejected a stand-alone Bachelor of Soil Science. In their wisdom, the students rejected a four-year programme in a narrow degree whose content is usually covered within BSc Agriculture.
Trivial degrees
Other degrees that were widely rejected are those in hospitality, events management, early childhood development, special needs, eco-tourism, development studies, environmental studies and business management.
For almost 20 years now, universities in Kenya and elsewhere in sub-Saharan Africa have been building a 'Mickey Mouse' clubhouse of trivial degrees, almost with unbridled impunity. According to Dr Carol Bidemi, an expert on higher education in East Africa, the process has been achieved through decapitation of major disciplines into smaller stand-alone programmes and upgrading certificate and diploma courses into full-fledged degree courses.
But of great concern from the KUCPS data is that a good number of top students in last year's Kenya Certificate of Secondary Education (KCSE) have been selected to study engineering degrees that are not accredited by the Engineers Board of Kenya (EBK) or any other recognised accreditation body internationally.
According to the EBK, there are 41 engineering programmes that are accredited. Those programmes are only in nine universities: University of Nairobi (6), Moi University (13), Jomo Kenyatta University of Agriculture and Technology (6), Egerton University (1), Dedan Kimathi University of Technology (4), Kenyatta University (3), Technical University of Mombasa (3), Masinde Muliro University of Science and Technology (3) and Multimedia University(2).
However, it appears that some top students are now scheduled to join unaccredited courses such as biomedical engineering, aerospace engineering, petroleum engineering and telecommunication and information engineering. Others have opted to study marine engineering.
The big question is whether those who opted to apply for these courses were aware of future implications in their need for registration as engineers. According to the United Nations Educational Scientific and Cultural Organisation, accreditation for engineers is necessary as it ensures they have been trained under nationally established standards for engineering education.
"One of the biggest mistakes a student can make globally is signing up for an engineering programme and later learning that the programme is not nationally or internationally accredited," says Washington Accord, the largest international accreditation agreement for professional engineering academic degrees.
EBK does not accredit university departments or faculties, only specific engineering programmes. Unfortunately, most public universities' senates and university councils have messed up by launching engineering degrees without consulting the accreditation authority and more so without sufficient resources.
Costly battles
To utter dismay, some students have been forced to fight costly court battles so their engineering degrees can be recognised. In some cases, they were enrolled into these courses without choice.
To make the situation more transparent, local universities can learn from the British who attach the logo of the Engineering Council UK -- the main engineering accreditation body -- on their accredited undergraduate and postgraduate programmes. EBK should from time to time highlight their list of accredited engineering courses.
No doubt the message of unaccredited engineering degrees should also reach career masters in secondary schools so they can help their students make informed choices.
As for top students, the time has come for them to be wary of the current lusty degree marketisation and entrepreneurial spirit that is likely to entrap them in a fairyland of Mickey Mouse degrees.