Schools panic over unfinished projects as era of free secondary education beckons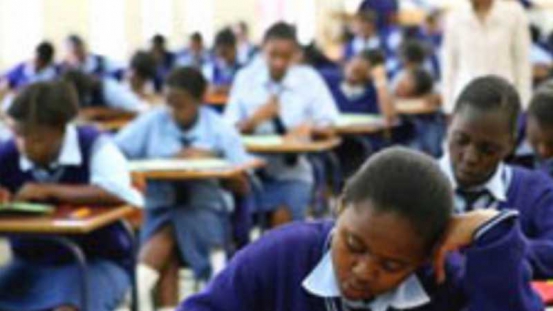 A cloud of anxiety has hit public secondary schools over the fate of ongoing multi-million shilling projects ahead of free secondary education roll-out next year.
The projects, being funded by parents, may stall and schools may accumulate huge bank loan deficits if a payment plan is not mooted to complete them.
A random survey of the country's top national schools by Saturday Standard reveals that some institutions are servicing loans of up to Sh20 million.
Others took loans to pay teachers under the Boards of Management (BoM) while some are yet to complete payment for school buses.
In other institutions, multi-purpose halls, libraries and dormitories are under construction with only few nearly complete.
Speaking to Saturday Standard in confidence for fear of being victimised, a number of top national schools opened up on their debt situations.
Bus loans
A principal of a secondary school in Nakuru County said the institution is servicing a loan of Sh10 million. The institution also has a bus loan of Sh6 million and a deficit of Sh5 million for non-teaching staff.
The head of a top secondary school in Homa Bay County said his school is servicing a loan balance of Sh2.7 million annually. "The last installment is expected in 2019. We have a balance of Sh4.3 million," he said.
In a top school in Rift Valley, the principal said parents accepted to pay for a school bus. "We have Sh8 million to go," he said.
Another principal of a girls' school in the Rift Valley said they have a bank loan of Sh14 million. "It has been a nightmare and I wish we could close the school," said the head.
A school in Central has a bank loan of Sh10 million.
"We have a balance of Sh4.4 million. We also have an ongoing project of a twin three-floor dormitory with one more floor to go at a cost of Sh6 million."
In Mombasa, the principal of a top national school said the institution is constructing a tuition block and a multi-purpose hall. "The balance now stands at Sh7 million which we are yet to pay the contractor."
And in Western, the principal of a boys national school said they pay Sh2.8 million per term for a bank loan. "The remaining balances to be cleared in 2019 instead of 2018 because we had to review payment period," he said.
The school head also said they are yet to pay 13 teachers who earn Sh13,000 per month.
A top national school in Siaya has 32 teachers under the board's payroll. "We have no classroom despite the serious expansion. Something must be done urgently," said the principal.
But the most unfortunate case is in North Eastern region where a school principal said all teachers left following incessant Al Shabaab attacks.
"In addition to this, we have a loan of Sh8 million which we do not know how to service," said the principle.
Kenya Secondary School Heads Association (Kessha) National Chairman Kahi Indimuli said many schools got the nod to construct classrooms, science laboratories, libraries, dormitories and purchase buses.
"These schools followed the proper procedure and their projects were authorised, parents have been paying for them," said Indimuli.
Rising interests
He said the fate of these projects is still not clear and pleaded with the government to advise on the way forward.
"The worry of school heads is that banks will still demand payments and interests will accrue for unpaid loans. We ask the ministry to guide us on this," said Indimuli.
Yesterday, Education PS Belio Kipsang' urged school heads to be patient as the government puts in place an effective plan for next year.
"We are still working out a few things. Heads know that we shall do the necessary circulars," said Kipsang'.
Last week, the Cabinet approved Sh25 billion for free secondary education. The Cabinet meeting chaired by President Uhuru Kenyatta said the money will cater for all secondary school students, including the one million expected to join form one next year.
"The budget allocation now made will cater for an anticipated influx of learners into public schools at the dawn of free day secondary education," reads the document.
There are some 8,592 public secondary schools with a total enrollment of about 2.5 million students.
Details of the free secondary education are yet to be released, sending shivers across administrators of public schools.
The government released Sh8.6 billion free education money this week to forestall a crisis that had threatened the running of public schools. Sh6.7 billion was disbursed to cater for all students in public secondary schools.