Universities to shut Monday as lecturers reject Sh10b offer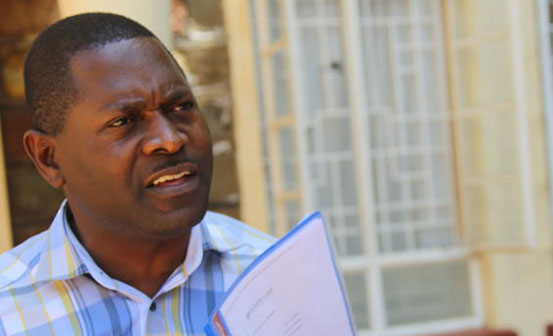 Lecturers have rejected a pay deal that would see the lowest paid teaching staff — assistant lecturer — earn Sh91,593.
Finer details further reveal that under the package, professors pay bracket will open up to an upper limit of Sh240,491 per month.
University Academic Staff Union (UASU) officials Friday termed the Sh10 billion deal a drop in the ocean and announced massive nationwide strike starting Monday.
The officials said the "global figure" is meant to accommodate all the 30,000 university workers.
Others to benefit from the package are members of the Kenya Union of Domestic, Hotels, Educational Institutions, Hospitals and Allied Workers (Kudheiha) and the Kenya University Staff Union (KUSU). Kudheiha already signed the deal on Thursday morning.
The lowest paid Kudheiha worker under Grade I, who currently earns Sh9,485, will take home Sh11,842. Workers under the highest Grade IV, who currently earn a minimum of Sh15,843, will earn Sh20,149. The pay bracket will open to an upper limit of Sh24,505.
KUSU Secretary General Charles Mukhwaya was still in negotiations by the time we went to press.
In the offer, KUSU workers in the lowest cadres (Grade A) who earn Sh17,741 will take home Sh23,053. And those under Grade D, being the upper grade, will earn up to Sh47,198.
UASU, however, insisted on a 30 per cent pay rise.
"For academic staff, the portion of the Sh10 billion translates to 3.2 per cent compounded increment on basic salary and 1.6 per cent on house allowance," said UASU Secretary General Constantine Wasonga.
He said a meeting convened on Thursday between Universities Councils Consultative Forum (IPUCCF) and UASU flopped.
"They came with PowerPoint presentations but we said we do not engage that way. In addition, we knew that the universities had been sent that cash so they wanted to arm-twist us to take it up anyway," Wasonga said.
Education Cabinet Secretary Fred Matang'i, however, said talks were going on well.
"There are structures for the talks and we leave the processes to continue. I am satisfied by the manner talks are going on," Matiang'i said.
Wasonga announced that all universities will be closed from Monday.
"We ask all our members and executive officers to ensure all lecturers down their tools Monday. It shall be the mother of all strikes, a strike never seen before," he said.
Calculations done by university vice chancellors reveal that assistant lecturers, who currently earn Sh69,794, will have their pay bracket opened up to Sh113,165 per month by the end of the 2013-2017 CBA.