Mediocrity creeping into varsities, warns Prof Bethwel Ogot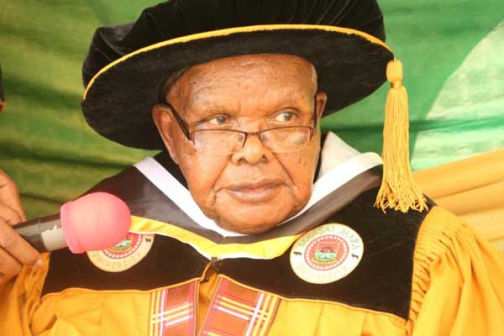 Universities must focus on training high cadre employees and researchers to participate in the rapidly changing global economy, a venerated scholar has said. Prof Bethwel Ogot noted that mediocrity was creeping into universities and affecting the quality of higher education.
The former Moi University chancellor said quality education can only be achieved by encouraging critical thinking and creativity among students who must be prepared for the diverse challenges that await them in future.
He was speaking at his home in Gem when Maasai Mara University conferred him with an honorary degree.