Demand for school buses by students linked to persistent unrest in secondary schools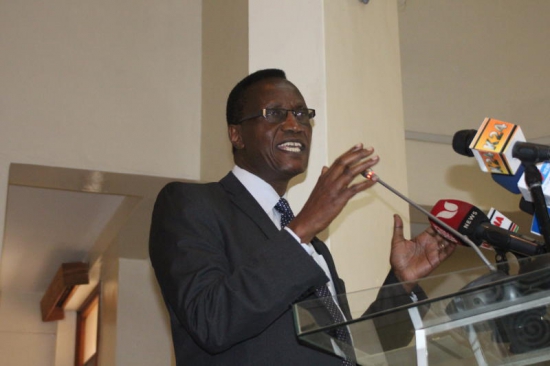 Radicalisation, demand for school buses by students and fear of examinations have been linked to persistent unrest in secondary schools.
Cases of unrest have led to the closure of about 50 schools in 11 counties. Some 26 schools have been closed in Machakos County, nine in Nakuru, five in Busia and another four each in Embu, Busia and Bomet.
In a meeting yesterday, education stakeholders also identified political interference, tribalism, religious politics and poor relations between students and teachers as some of the triggers.
Counties most affected by the wave of unrest are Machakos, Taita Taveta, Migori, Bomet, Nakuru and Nyeri. Unrest has also been recorded in Kiambu, Busia, Kericho and Migori.
Machakos County Director of Education Chaacha Mwita linked the strikes in the area to radicalisation.
He said: "We have to be very careful with the strikes. I am saddened that I come from a county which is topping the list of schools affected. What comes from the students is worrying. A student told my team that he was radicalised and this shocked us. We should monitor these students and their teachers closely."
Last year, a madrassa school was closed by the Government in the county on suspicion that there was radicalisation of students. Mr Chacha said some students were being enticed to join terror groups by colleagues who were already members.
Education Cabinet Secretary Jacob Kaimenyi said the trend was worrying and asked parents, teachers and school managements to dialogue to avoid the strikes, which he said have led to destruction of property worth millions of shillings. He said from their reports, most students had rioted because of joint mocks, which he said are against ministry rules.
"We appear to be going back to the experience of 2008, when most schools were closed because of strikes. This should be brought to an end before it gets out of hand," Prof Kaimenyi said. He asked county education boards to collaborate with school boards of management in enforcing discipline in schools.
"Schools are buying buses almost daily and those that do not have one are mocked by students who later vent their anger on the school administration," Director of Secondary and Tertiary Education Robert Masese said.
Mr Masese said there was ethnic conflict in Kyogong Secondary School in Bomet, where students said colleagues from a certain community were being favoured.