Poor boy walks over 50km to his dream school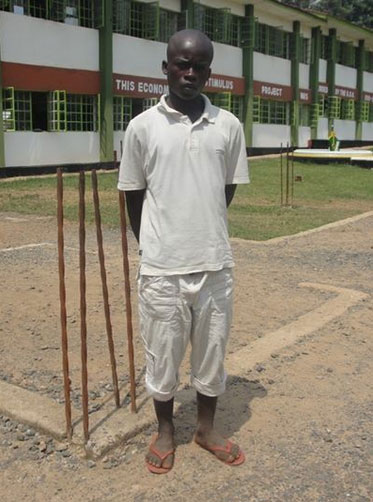 Martim Obila.
By ALEX NAMULIRO and JACKLINE INYANJI
Kakamega, Kenya: Martim Obila knows only too well what it feels like to not be able to pay his school fees.
After scoring 383 marks in last year's KCPE exam and getting admitted to Kakamega High School, Obila was in dilemma over how to get there, as his parents could not afford the fees.
Staring at a bleak future, he decided to do the unthinkable. The youngster walked from his parent's home in Rarieda to Kakamega High School, where he hoped to plead his case with the principal.
"I started my journey on February 9 at 6am. I could not stand the possibility of missing the position in a school I have admired for many years," said the student yesterday.
Guidance and counselling
"My mission was to explain to the Kakamega High School administration that my family could not afford to pay for my schooling," Obila, who attended Siala Primary School, said.
On the way, the young man got a lift from a good Samaritan, who dropped him in Kisumu, from where he walked to Kakamega. Kakamega High School Principal Oliver Minishi said the hungry boy arrived at the school on Monday evening.
"He narrated to us his ordeal and we decided to admit him like any other student," Minishi said. He added that the boy needs guidance and counselling as he seems to have gone through trauma.
Minishi expressed commitment to see the boy get sponsorship to complete his studies.