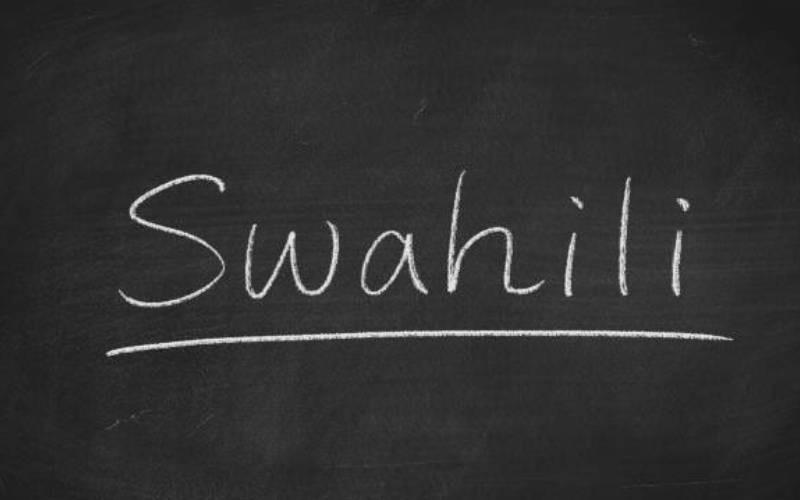 Kiswahili is probably the African language most widely recognised outside the continent. It has a presence in almost all radio stations within and beyond Africa.
The use of Kiswahili has extended from South to North Africa and there is no language extensively used among sub-saharan languages.
Maybe as a continent we took long to heed to the calls of the Nigerian writer, poet and playwright Wole Soyinka. Since the 1960s he repeatedly called for the use of kiswahili as the transcontinental language for Africa.
But things are changing. And as the Swahili speakers around the globe today celebrate World Swahili Day, for the first time, the language has made incredible strides.
Kiswahili is the first language in Africa to have its own day of celebration. Today's celebrations are a recognition of the global relevance of Kiswahili as a language of global communication built in the daily life of Africans in a constant enrichment of its multiculturality.
The United Nations Educational, Scientific and Cultural Organisation designated July 7 as the official day to celebrate the language during its 41st Member States' session held in Paris, France on November 23, 2021. Unesco is said to have chosen July 7 because it was the day in 1954 that Tanganyika African National Union under the late Mwalimu Julius Nyerere, First President of Tanzania, adopted Swahili as a unifying language for independence struggles.
In addition, on 7 July 2000, the East African Community was re-established to rekindle the spirit of cooperation and integration among the East African people of the United Republic of Tanzania, Kenya and Uganda where Kiswahili is widely spoken. Rwanda, Burundi, South Sudan and now Democratic Republic of Congo later joined the EAC and are now members.
Hopes for the growth of the language considered the lingua franca of East Africa continue to rise as Uganda becomes the latest member to adopt Swahili as an official language. On July 5, Uganda's Cabinet approved and recommended the teaching of Swahili in primary and secondary schools should be made compulsory and examinable.
In January of 2020, South Africa started teaching Swahili as an optional subject in schools.
The language is now taught in South African schools along with French, German and Mandarin. Swahili is recognised as one of the official languages used in most African Countries and it is one of the official languages of the African Union, Southern African Development Community and East African Community.
The phenomenal growth has been the result of scholars, lawmakers and enthusiastic speakers who were visionary enough to put it on a pedestal where the rest have been tapping from and spreading it to the world. We encourage Kenyans to be part of this incredible journey and spread Swahili to all corners of the world.