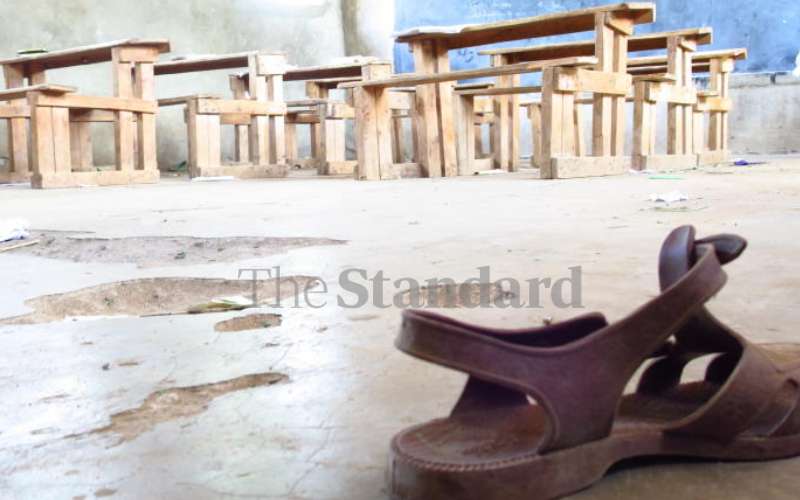 The Kenya Certificate of Secondary Education exams kicked off today. The Kenya Certificate of Primary Education examinations will start on March 9. Cumulatively, about 2.1 million students will be sitting the exams.
To emerge victorious, the examinees need all the support they can get from teachers, parents, friends and government. More so, students in bandit prone areas require security to concentrate on their exams.
In Kerio Valley, teachers' unions are not happy with a unilateral government decision to relocate examination centres. The unions claim they were not consulted. Besides, they say the list of the new exam centres has not been made available to them.
The teachers are further aggrieved that if invigilators are forced to walk long distances to exam centres, they will be exposing themselves to bandit attacks. Past experiences show that bandits have often interrupted examinations by causing despondency.
Given the prevailing insecurity situation in Kerio Valley, these concerns are genuine and cannot be swept under the carpet. A few days ago, eight people were killed in clashes that could easily be repeated through retaliatory attacks.
A week ago, a bandit attack on school buses resulted in the death of one of the drivers. In the unfortunate incident, several students and teachers were injured.
This demonstrates how callous the bandits are. They do not even have compassion for helpless school children whose only desire is the pursuit of knowledge for the betterment of self and society at large.
However, the exams must go on. Leaders, parents, teachers and security personnel should therefore have a sit down and agree on the way forward to get the best out of a bad situation.
The government has a duty to ensure both students and teachers are safe during this critical period.
The students need a conducive, peaceful environment to address themselves fully to the task at hand, which is performing well in the exams. This cannot be achieved with gun shots going off in the vicinity of exam centres.