Cost of LPG making a bad situation worse
EDITORIAL
By Editorial | Jan 24th 2022 | 2 min read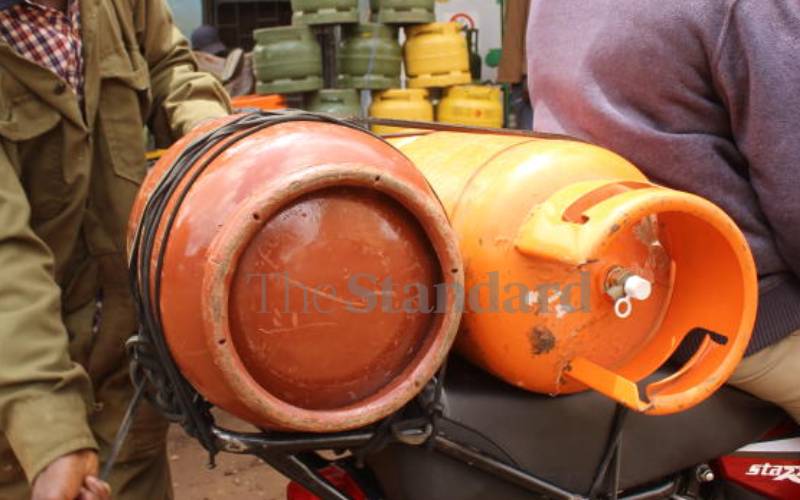 The imposition of Value Added Tax on cooking gas in July last year could not have come at a worse time.
Other than the harsh impact that Covid-19 has had on Kenyans, the cost of crude oil in the global market had also started going up.
With the high cost of crude oil, the price of butane and propane, the by-products of crude oil used in production of Liquefied Petroleum Gas (LPG), has also gone up. The result has been an astronomical rise in retail price of LPG.
While cost of refilling a 13kg cylinder of cooking gas was about Sh2,000 in June last year, it went to Sh2,450 in September and then Sh3,000 today.
The initial hike was on account of the 16 per cent VAT and the later increases have been due to rise high global petroleum prices.
The surge in the price of cooking gas is too much for many Kenyans to bear. It is eating into whatever little money they are left with after dealing with the many curve balls thrown at them by the hard economic times.
While growing tax collections is of utmost importance, it should not push essentials such as cooking gas beyond wananchi's reach.
The high cost is also driving households to look for alternatives, largely 'dirty' fuels such as kerosene and charcoal, which are detrimental to their health and environment.
The government has been setting aside funds for the rollout of the Mwananchi Gas project every year.
The project was meant to distribute subsidised 6kg gas cylinders to low-income households. The Petroleum Ministry should explain what happened to this project which would have come in handy for many families today.
Meanwhile, the National Treasury should consider suspending some of the taxes on cooking gas to make it cheaper.
If that doesn't happen, recent reduction in cost electricity won't make sense as Kenyans will still have to dig deep into their pockets. It will be a perfect case of giving with one hand and taking away with the other.