Ugandan officers must stop harassing Kenyans
EDITORIAL
By Editorial | Dec 24th 2021 | 2 min read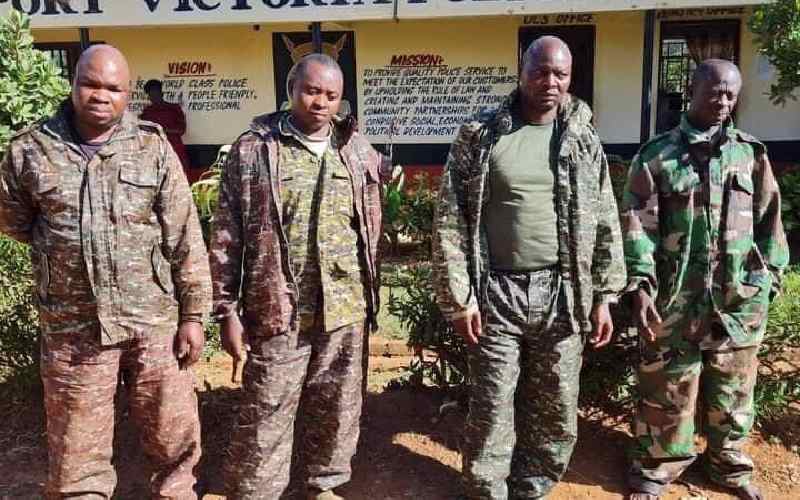 After loud protests from Ugandan farmers and businesspeople over the ban by Kenya on the country's poultry products, Kampala also threatened to ban some Kenyan products.
As the stand-off threatened to get ugly, a meeting was called this week and the two countries agreed that things should go back to normal.
That is how civilised neighbours deal with disputes. Kenya has, clearly, seen its mistake and done the right thing swiftly. That is laudable.
But while Uganda was quick to condemn and strike back on Kenya, it has been reluctant to see the log in its eye on another matter.
For years, Kampala has looked the other way as its security officers continues to brutalise Kenyan fishermen on Lake Victoria.
Despite strident protests by Kenyans, Uganda has done little to stop the criminal acts of its officers. We can only assume that the rogue officers who arrest, beat up, lock up and solicit bribes from our fishermen have the blessings of Kampala.
In the latest case, a Ugandan military officer is among people arrested on Kenyan side in Busia while harassing and soliciting bribes from Kenyan fishermen.
For the longest time, fishermen on Migingo, a 1.5-acre Kenyan island, have suffered the wrath of the Ugandan security officers.
But even as we blame Uganda, we should also blame our government. It has not taken tough measures as those taken by Uganda in the trade dispute to stop attacks against our fishermen. It should borrow a leaf from Uganda.
Even as we await the full demarcation of our common border, Kenya needs to ask Uganda to stop this aggression against our fishermen.
We must learn to respect each other as neighbours. Such uncalled for attacks on citizens can only serve to weaken the spirit of the East African Community.