Officers' account of jail break isn't convincing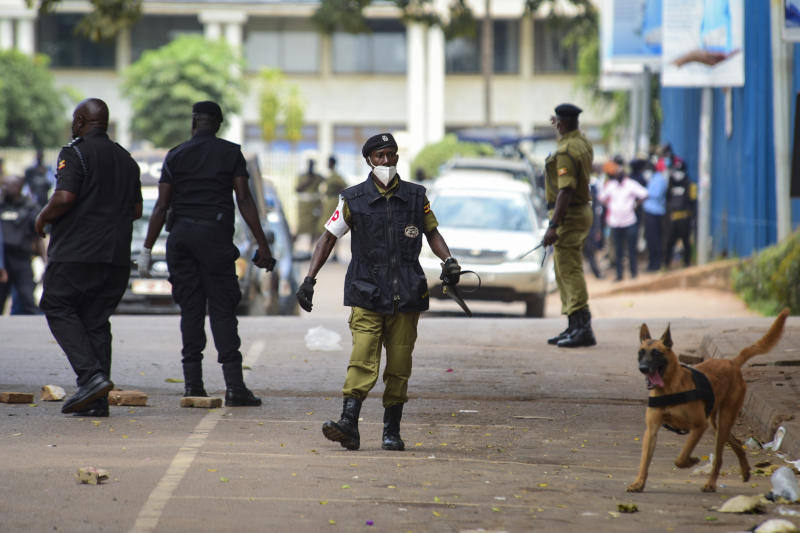 Yet again, Uganda was rocked by suspected terrorist attacks yesterday which left three people dead and more than 30 injured.
There is no doubt that terrorism is on a rebound and Uganda which, unlike Kenya has been spared the worst over the years, is now a key target.
Kenya has suffered the brunt of terrorism for years, suffering heavy casualties and massive destruction of property. The horrors of Garissa University, Westgate Mall, Lamu and dusitD2 hotel attacks, among others, will linger in our minds for the rest of our lives.
Thankfully, however, heightened vigilance by our security personnel with help of hawk-eyed Kenyans have helped to stave off attacks or erode their severity.
But that does not mean that we are out of the woods. The architects of terror are still plotting to ruin our lives. Only last week a terror suspect was apprehended after he attempted to give a policeman Sh180,000 bribe in return for information on a popular nightclub Lang'ata Road. It's unlikely he was giving such a huge bribe to go for a night out. Something sinister was afoot.
Luckily, the officer was a true patriot. He stood up for Kenya and blushed off the pecuniary temptation. He deserves State recognition.
But not the officers at Kamiti Maximum Security Prison where three terror suspects escaped on Monday. How on earth did Mohamed Ali Abikar, Joseph Juma Odhiambo and Musharaf Abdalla, alias Shukri leave the highly guarded facility unnoticed?
There are two ways they can leave the gaol; on their own or with the help of security officers. Officers at the facility claim that they used the first option. But whichever way, the prison officers are culpable.
The officers claim that the criminals drilled a hole through the wall of their cell(s) and then used a rope to scale a 10-foot perimeter wall.
That sounds like a tall tale; one that even fools would find hard to believe. Are prisoners allowed to carry drills to their cells? Are inmates allowed to make ropes or keep them in their cells? Someone must have provided them with these escape 'tools'.
Secondly, prisons are highly guarded, Kamiti is even more tightly guarded as it is a high security facility. Where were the guards when the said drilling was happening? Where were they when the terrorists strolled across the compound and used ropes to scale to freedom? That can only happen when all officers in the prison are in deep slumber, which is most unlikely. Why did it take eight hours before the jail break was reported to the police?
There is no way criminals—and for that matter terrorists who are among the most guarded inmates the world over—can, on their own, plan and escape from such a highly guarded facility without the connivance of those guarding them. Some officers are complicit in this heinous crime.
What happened at Kamiti is unacceptable. Diligent police officers put their lives on the line to arrest the terrorists only for them to walk casually to freedom from Kamiti. All indications are that some officers at Kamiti sold our country for 30 pieces of silver. If that is the case, they must be taught a lesson they will never forget.