Politicians should make realistic election pledges
EDITORIAL
By Editorial | Nov 8th 2021 | 2 min read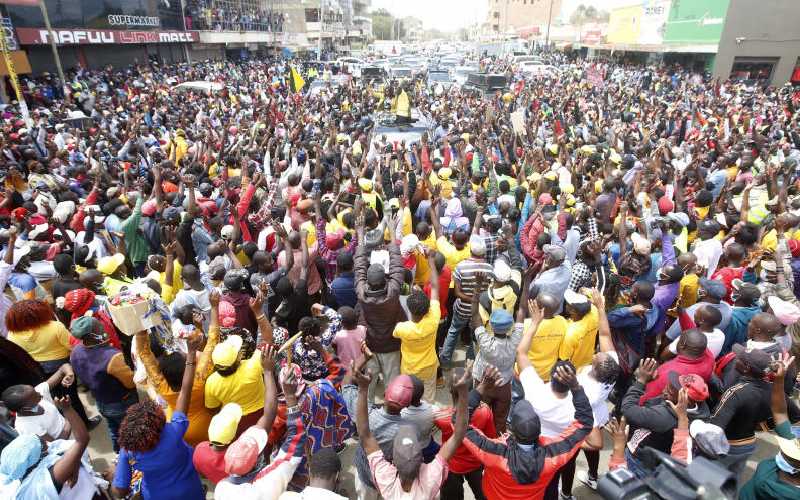 President Uhuru Kenyatta's second and final term comes to an end in August 2022. His imminent exit has attracted individuals who seek to succeed him because power abhors a vacuum.
The country is beset by multiple problems that require immediate attention, but so far, those who have shown interest in the presidency peg their campaigns on the promise they will improve the economy.
While the official campaign period is months away and yet to be declared by the electoral agency, some leaders have already taken to the campaign trail, trying to win support in an election that will, no doubt, mark a turning point.
It is an indicator of an underperforming economy in dire need of resuscitation that each candidate promises to give it a shot in the arm through ambitious projects that target unemployed youth and the rank and file of society.
Deputy President William Ruto campaigns on the plank of the 'bottom up' economic model that pledges to concentrate resources in the hands of those who are at the bottom of the economic pyramid. Such a project would require huge amounts of money to implement, which is clearly not at our disposal.
Former Prime Minister Raila Odinga has promised the unemployed a Sh6,000 monthly stipend. Conservative estimates put youth unemployment at 39 per cent of the 47 million Kenyans by the last census. That means if Raila wins the presidency, 5 million youth will be getting monthly stipends.
One Kenya Alliance principals have their lofty promises too. Kalonzo Musyoka has promised to repay Kenya's external debt in a couple of years and to cut taxes by 50 per cent.
While all these promises sound good, one wonders whether they are realistic in a country groaning under a Sh7 trillion external debt and when KRA is struggling to meet its tax targets.
How possible is it to effect tax cuts and still run government and repay loans under such economic strain? Candidates should give realistic pledges to avoid making empty promises like Jubilee's on stadiums and school laptops.