Let's all come out and take Covid vaccines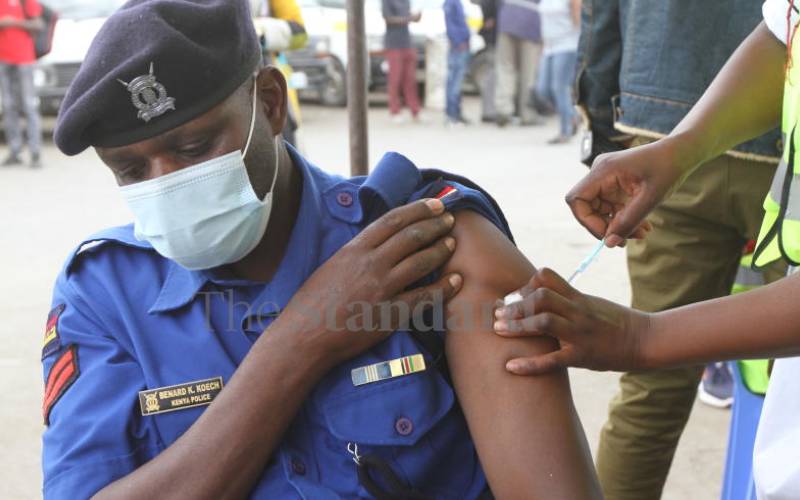 The Ministry of Health released a report yesterday indicating that since the national Covid-19 vaccination started on March 5, only approximately 1.1 million people have been fully vaccinated as of October 14. This is despite Kenya receiving 7.5 million doses of various vaccines so far.
This rate of response for the jab is worrying, given that the government targets to fully vaccinate 10 million people by December and at least 26 million by the end of next year.
Even though Director of Medical Services Andrew Mulwa says achieving the December target is still possible, it fully relies on Kenyans coming out in large numbers to take the jab. The question for which no one seems to have an answer is, why are Kenyans not enthusiastic about taking these vaccines?
Experts have shown that the vaccines, which have been approved by the World Health Organisation (WHO), are safe and effective in combative effects of the virus. Most developed countries have attained the herd immunity through vaccination of large proportion of their populations, and normalcy is slowly returning.
Back home, we keep pressing on the government to relax some of the restrictions in place to help stop the spread of the virus and fully reopen the economy, yet we do not want to take the only remedy that will cushion us against severe disease and possible death. What a hypocritical people we are!
People are already attending political rallies in droves, mingling in large crowds even without masks on, thereby endangering their lives and those of their loved ones. Yet, the same people cannot create time to go for the jab and protect themselves.
Dr Moses Masika, a virologist at Kenya AIDS Vaccine Initiative (KAVI) Institute, says Covid-29 herd immunity is possible after vaccinating 90 per cent of the population despite the challenges of emerging variants and re-infections.
In its report yesterday, the Ministry of Health says currently, an average of 35,000 vaccines are administered every day. However, to achieve the 10 million target by December, at least 100,000 people need to take the jab daily.
To attain this, the government needs to do more. The health workers carrying out the vaccination should no longer sit and wait for people to line up for the jab. Just as they have always done with polio and measles vaccines, they should go find the people. If possible, go door to door. The ministry can also make use community health volunteers to administer the jab at the grassroots level.
The government should however desist from using threats as taking the jab remains voluntary and cannot be legislated.