CS should walk the talk on security in Laikipia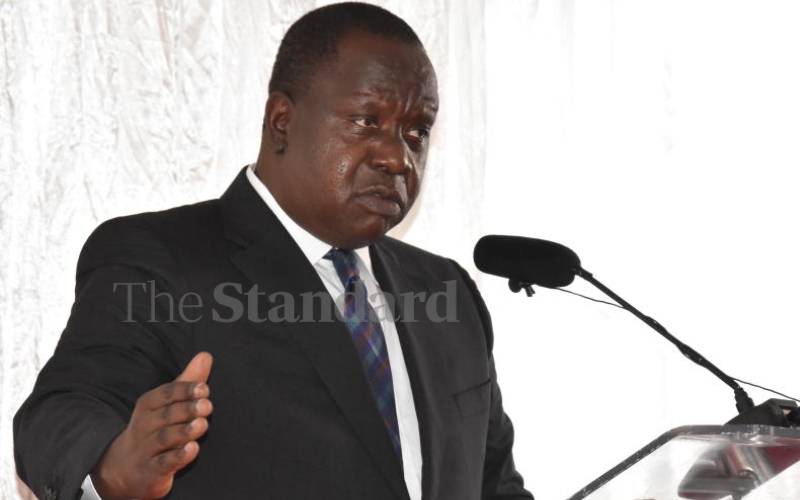 On July 28, Interior CS Fred Matiang'i toured Laikipia County and issued a stern warning to those perpetuating violence there. He gave herders who had invaded private ranches seven days to leave or they be forced out.
Unfortunately, that warning seems to have fallen on deaf ears, for, the heavily armed herders have intensified their attacks on helpless citizens.
The herders brandishing guns, besides terrorising the ranchers, are grazing with impunity on peasants' farmlands and are reported to have shot and killed some people, maimed others and also made away with their cattle.
Mary Njoroge, who lives in Ng'ereta near Mukatan Conservancy, told The Standard that about 300 armed raided the village last week. They shot three people.
It is unfortunate that criminals, for this are not ordinary herders, can unleash such violence without much being done to protect law-abiding citizens.
Warnings like those issued by Dr Matiang'i will not do much to deter these criminals. The warnings must be followed by firm action that will instill respect for life and private property in the minds of the outlaws.
On the day he visited Laikipia, the CS also hinted that there is more to the Laikipia raids than the search for water and pasture; that politicians could have a hand in the shameful acts. For that reason, these politicians must also be brought to book.
The invaders and their bosses must be taught a lesson they will never forget. That should include confiscating part of their herds and selling it to pay families of those who were killed and for crops destroyed.
The State should deploy its full security machinery in Laikipia. It must prove that it has the monopoly on violence.