Leaders must be careful with their utterances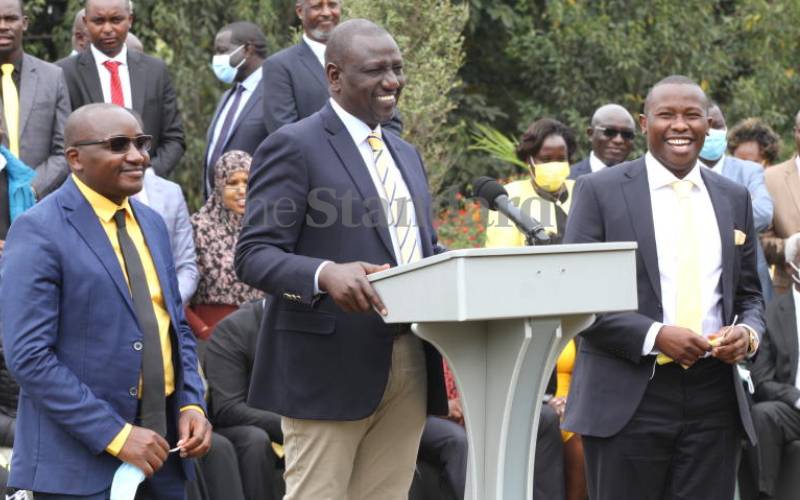 The trading of epithets over Deputy President William Ruto's aborted trip to Uganda on Monday is threatening to widen political fault lines.
Notably, the circumstances surrounding the trip have become fodder for the political class.
While the DP's allies led by Kiharu MP Ndindi Nyoro came out to defend him and play victims of a vicious, ruthless and conniving Executive (which the DP is part of), the ODM brigade led by Minority Chief Whip Junet Mohammed is questioning Ruto's credentials as a national leader and calling for his resignation.
Last evening, another group was calling for DP's ouster as second-in-command through an impeachment.
Though it is important to understand what transpired at Immigration Desk at Wilson Airport, it is also important to let the country know if there are rules governing the travel for the DP – that excludes other VVIPs governed by a government circular issued in 2017- and if any rules were broken.
Clarification should also be made on what happens when the person of the DP's stature travels on private business to a foreign country and the protocols that ought to be put in place to facilitate such travel.
So far, none of the parties has been candid to clarify that. All we hear is "someone called someone who called someone who said someone had called...".
That won't lead us anywhere. It only serves to reinforce the feeling in the DP's camp that it has been singled for unfair treatment even when a clarification could have helped. Equally important is the need to keep the country together and peaceful.
The political temperatures are rising and with the General Election due in 370 days, the country is being subjected to unnecessary chest-thumping that can undermine peace and unity. That should not be the case.
We implore all politicians to be mindful of their utterances and actions.