Rising Covid-19 cases in Kisumu County should make us more vigilant
EDITORIAL
By Editorial | Jun 7th 2021 | 2 min read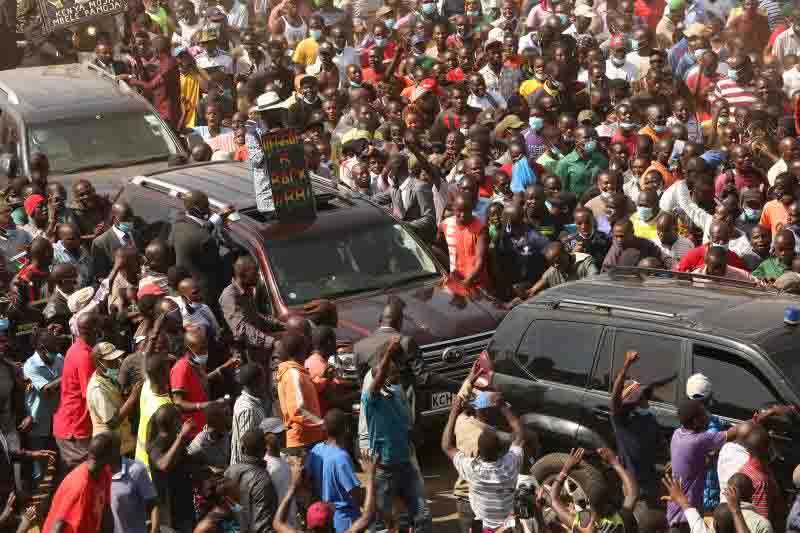 Kisumu County recorded the highest number of new Covid-19 infections last Friday. There were 145 new cases, representing one third of all reported cases countrywide.
Worse, there is a surge in malaria cases in Kisumu that could complicate the fight against Covid-19.
These glum statistics come barely a week after the 58th Madaraka Day celebrations held in Kisumu. The numbers vindicate earlier warnings by health experts that the epicentre of Covid-19 had shifted from Nairobi to the Lake Basin region, North Rift and Upper Eastern amidst fears the fourth wave of the pandemic is imminent.
Health Director-General Patrick Amoth has warned that Kenya has been reporting a spike in Covid-19 infections every three months since March 2020 when the first case was discovered.
This should have warned us that we do not have the luxury of relaxing measures outlined to contain Covid-19, but politicians, especially, hold a different, reckless view.
Leaders who should be in the vanguard preaching the dangers of Covid-19 threw caution to wind and encouraged crowds in Kisumu where, clearly, Covid-19 containment measures were the least of their worries.
From stopping to address surging crowds in Kondele, to the Jomo Kenyatta Stadium where the Madaraka Day celebrations were held, leaders exposed citizens to the risk of Covid-19.
A majority of those who attended the rallies did not wear their face masks. It was impossible to observe social distance.
Yet even as this was going on, it was not lost on our leaders that the deadly Indian variant of Covid-19 had been reported in Kisumu. So far, at least 28 people have been confirmed to have the variant. We don't know whether it is this variant that is responsible for the rising cases in Kisumu. If it is, we must be more careful.
To demonstrate the magnitude of the problem at hand, Nyeri Deputy Governor Caroline Karugu went into quarantine and urged all leaders who attended the Kisumu function to do the same.
Where, however, does that leave the common mwananchi who has neither the money, resources nor luxury of going into quarantine?
Kenyans must wake up and smell the coffee. When the going gets tough, they will be left holding the bag, which is why we should not drop our guard against Covid-19.
Wearing a face mask, hand washing and sanitising as well as keeping social distance and avoiding crowds makes the difference between life and death. Already, our healthcare system is swamped. We should not add an extra burden on it through our cavalier attitude towards coronavirus. On its part, the government must practice what it preaches.