Double trouble: Kisumu hospitals grappling with surging malaria, Covid cases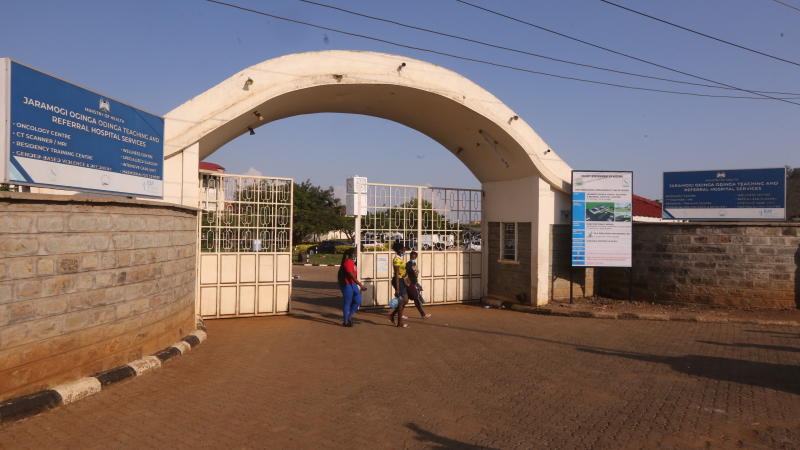 Kisumu County has recorded a surge in malaria cases with most patients also testing positive for Covid-19 since the "double mutant" Indian variant was reported there a couple of months ago.
Areas with the highest malaria burden include; Nyando, Nyakach and Seme and Kisumu East sub-counties with children as the worst hit as their admissions had surged three times in the last two months, according to records at the Kisumu County Hospital.
From 19 percent, children admitted with malaria has now hit 60 percent while adult numbers doubled from 25 to 50 percent and Kisumu County Director Health Fredrick Oluoch now fears there could be stock outs considering "we have antimalarial to treat the disease but if we don't receive another consignment we might run support of the supply."
Those diagnosed with both malaria and Covid-19 are adults and the rising number of malaria cases have coincided with the recent heavy rains and the rising water levels in Lake Victoria with a projected rise in cases extending to July.
At the Jaramogi Oginga Odinga Teaching and Referral Hospital (JOOTRH), between 50 and 60 out of every 150 patients seeking treatment daily, are diagnosed with malaria-which translates to 70 percent of patients.
David Okeyo, the Medical Superintendent at Kombewa Hospital, said the facility attends to between 20 and 50 children with malaria and at least 10 suffer from severe malaria every day. "We have a few drugs in stock for children and it will not last for long, the stocks will run out of they are not filled up soon," said Okeyo attributing rising malaria cases to the heavy rains.
The situation is the same at the Ahero county hospital where 412 malaria cases were reported last month from 247 in April with 23 patients admitted with severe Malaria from 16 in April.
At Lumumba hospital, an average of 40 malaria cases are reported daily, majority of them children under 10 years.
"We have not recorded mortalities as a result of severe malaria but unfortunately some patients visit hospitals when malaria is at an advanced stage," noted Oluoch adding that the county has embarked on malaria surveillance on a weekly basis through community health workers.
Last month health officials distributed 930,000 mosquito nets across the county in high-risk areas to help manage the disease alongside vaccinating children against malaria.
The current situation has stretched health facilities in the region with JOOTRH Chief executive officer, Dr George Rae, confirming that the facility is full to capacity and "increased cases of malaria and double number of Covid-19 patients is worrying."
Meanwhile, Kemri scientists are carrying out clinical trial testing for Coartem and Paramax drug (standard of care for malaria) to observe how they perform in presence of Covid-19.
The 12-month study titled MalCov targets 354 patients with at least 71 having co-infection of both Malaria and Covid-19.
The scientists seek to establish if malaria is a risk factor for Covid-19 and whether patients diagnosed with both diseases develop severe symptoms compared to those with Covid-19 alone, According to principal investigation lead Dr Helen Barsosio.
The study, which target those aged six and above, kicked off this January in the malaria endemic counties of Kisumu, Siaya and Busia which also record increased Covid-19 infections and "we will answer many questions around the two diseases, how patients shed off the virus if they have both illnesses and chances of transmitting the virus to other people," said Dr Barsosio.
The scientist will also establish how malaria affects the ability to transmit the Covid-19 and level of immune response.