Yes, waive intellectual property rights on Covid vaccines to aid battle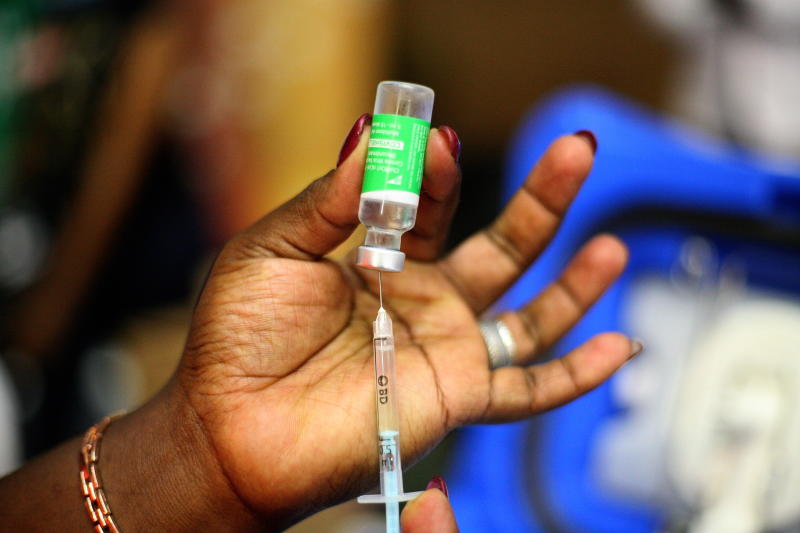 US President Joe Biden has thrown his weight behind calls for waiver of intellectual property rights on Covid-19 vaccines.
Biden's stand has been acclaimed by Tedros Ghebreyesus, head of the World Health Organisation, terming his call "the wisdom and moral leadership of the United States."
Intellectual property rights are international legal provisions that protect the rights of creators and innovators, including artists, and ensure their creations and innovations are not illegally reproduced or copied by other parties. However, a time has come for the consciences of vaccines producers to be pricked into doing the right thing.
The supply of Covid-19 vaccines is skewed in favour of developed countries, which leaves Third world and developing countries exposed to the vagaries of Covid-19. India, the producer of the Astra Zeneca vaccine stopped exporting it sometime back to enable it deal with local emergencies. A virulent strain of the Covid-19 is wreaking havoc in India, infecting an average of 300,000 people and killing nearly 4,000 others daily in the past few weeks.
In the span of only one week this month, India has recorded nearly half the number of global infections and a quarter of deaths from Covid. These gloomy statistics can only induce fear, and now, unfortunately, the Indian variant of the Covid-19 has been detected in Kenya.
This comes at a time that infections from the third wave of the pandemic in Kenya have started going down. The result is to raise more worries and greater concern. Ultimately, this stresses the need for Kenya, and indeed all poor countries, to have enough stocks of vaccines. The only defence humanity has against this cornavirus are the new vaccines, yet demand for them far outweighs production.
The waiver of intellectual property rights to allow as many countries as possible to produce the vaccines is the way to go. Pharmaceutical companies that have monopoly over the Covid-19 vaccines might not be receptive to calls to waive intellectual property rights. However, the need to save humanity in the face of the fast growing and mutating Covid-19 virus should override the urge to make profits.
Concerns raised regarding the possibility that Biden's call could undermine and compromise safety of vaccines cannot be swept under the carpet, but such concerns can be addressed through strict regulatory agencies to ensure mass produced vaccines by third parties are not only safe, but their efficacy is above reproach.