The parliamentary circus we witnessed is only meant to please owners of power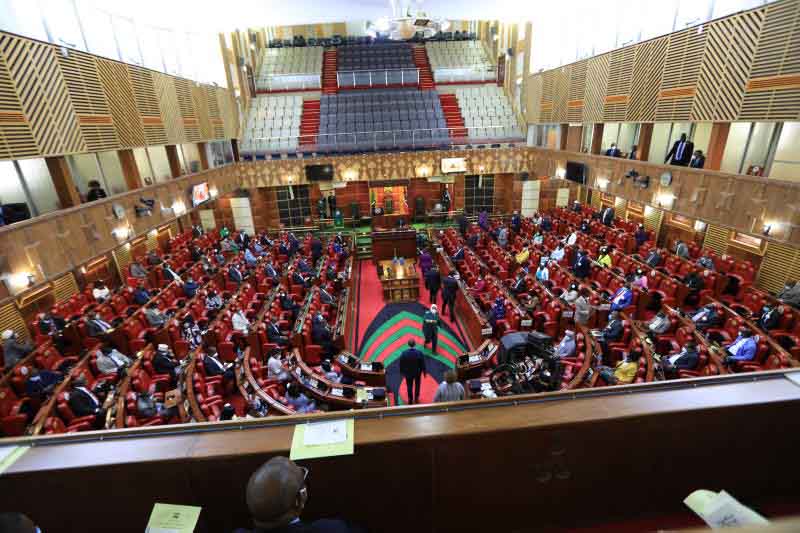 They say a week in politics is a long time.
So much can change in a short time. One day you are in the good books of the wielders of power, the next day you are not. One day your strategy seems to be working, the next, you are upstaged …but what's baffling lately is how fast one loses their seat in a parliamentary departmental committee. I would imagine that those that are still members of these committees are on edge because one wrong move and the whip is cracked. You are out in the cold.
Isn't this what we have been treated to at the august House these past two years … a purge on rebels occupying departmental committee seats courtesy of the Jubilee Party? Those punished being allies of Deputy President William Ruto all of them shoved from plum positions for not towing the party's lines.
Noisy as it gets sometimes, it does not deter those keen on cleaning up, whether you choose to leave peacefully or with kicks and blows, the job must be done. This week, Rarieda MP Otiende Amollo found himself in this very situation…a push for amendments to the BBI Bill has seen him thrown out of the powerful Justice and Legal Affairs Committee.
He has termed those behind his woes as 'schemers'. And with the clock ticking for the BBI timelines errant MPs likely to be an impediment to the passage of the Bill are treated with no mercy, never mind the roles they might have played in drumming up support for the very document. Politics is an immoral word anyway, we should not expect much sanity.
But isn't this the very same way Amollo ended up as the vice-chairperson of the Justice and Legal Affairs Committee. This was after known Ruto allies Baringo North MP William Cheptumo and Kandara's Alice Wahome were kicked out. Quite the circus, isn't it? From being trusted to deliver the BBI Bill as envisioned by its promoters to being an enemy of its very own 'progress'. And now Ruaraka's TJ Kajwang picks up the baton.
Will he hold it to the end of the 12th Parliament's term? Well, that has absolutely nothing to do with his competencies and abilities but everything to do with how much of a yes man he will be to the powers that be.
A sad state of affairs, but that is the reality of the current politics. You are either a sycophant or a traitor… there is no room for fence-sitters nor for the indifferent. You either act right or leave. And that ladies and gentlemen, is how you kill institutions.