Let us protect ourselves from virus and protect the environment too
EDITORIAL
By Editorial | Apr 30th 2021 | 2 min read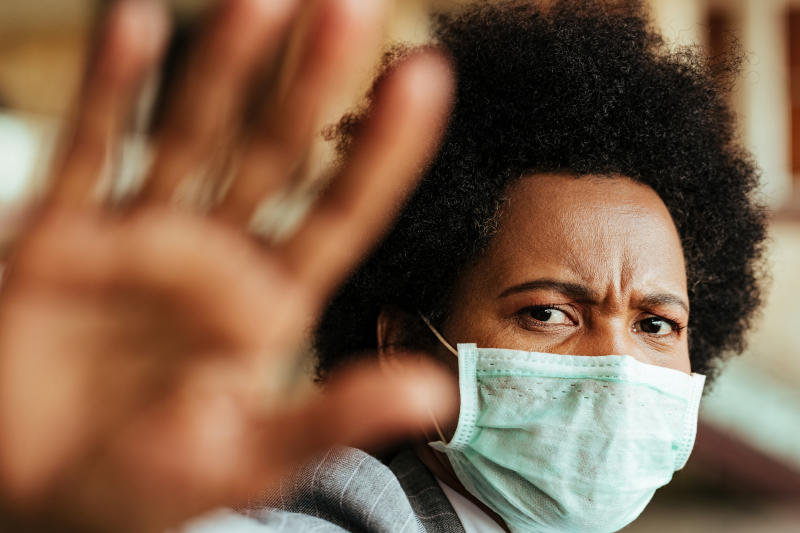 The report that an estimated 75 per cent of used face masks will not be disposed of properly is shocking and should prompt us to action.
Soon after the first confirmed case of Covid-19 was reported, a mask quickly became part of face wear.
The University of Southern Denmark estimates that every minute we throw away 3 million face masks, and chances are high these will end up as an environmental threat even greater than that posed by plastics.
Wearing of masks, especially in public, is a health requirement -enforced no less by the use fines. It seems as though the unintended and greater risk of a contaminated environment was not factored. There is little guidance from the authorities on how safely to dispose of masks.
Perhaps the thinking was that the pandemic would go away somehow and the urgent concern then was saving lives. However, the pandemic is still here with us and we must do everything possible to contain its spread.
According to National Environment Management Authority (Nema), handling of waste including masks is the responsibility of the county government. Nema is only there to help counties implement waste management regulations.
While this might be the case, the dangers posed by poor disposal of masks – which like plastic is not biodegradable- should be everyone's responsibility.
Just like following Covid-19 health protocols, disposal of face masks is a personal decision. Other counties should emulate Makueni County's move to provide trash bins specifically for plastics, which includes face masks.
It calls for individual discipline to put the mask where it belongs as opposed to finding them strewn carelessly in garbage dumps and clogging drainage systems.
The same measures should be put in place in schools. In fact, every institution should have in place a proper mask disposal system.
On a national level there should be a campaign targeting proper disposal of masks as part of Covid-19 preventive measures. These messages should be on every available place, buses, television, radios and even on social media.
Additionally, the authorities should promote the use of non-disposable masks that can be re-used for example those made from cloth.
It is not enough to protect ourselves from coronavirus, let us also protect our environment.