Let us learn from India's coronavirus nightmare and step up vigilance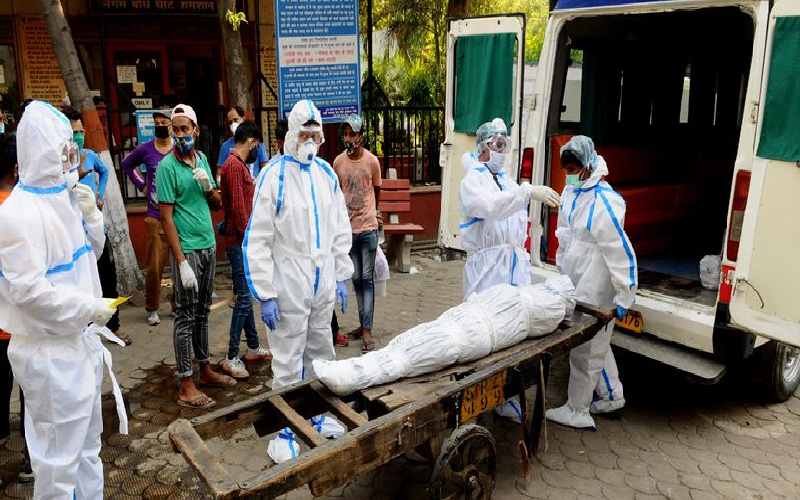 India is in the grip of a coronavirus nightmare. The rate of infections has risen drastically in the last few weeks. Many hospitals across the country are filled to the rafters with patients. There is a huge shortage of oxygen and crucial medicines and desperation has reached fever pitch in many parts of the country.
Every day in the recent past the country has been recording over 300,0000 news cases of coronavirus. On Monday, 2,812 deaths were reported, but the Health Ministry said the number could be higher. So far, 195,123 people have succumbed to the pandemic in the country.
If there is a lesson, we can learn from the unfolding nightmare in India, it is that we are equally vulnerable. The tropical climate has been credited for the low Covid-19 fatalities in Africa. The new coronavirus (Sars-Cov-2, it has been said, is decimated by solar heat, which is plenty in Africa. But the tragedy in India has a bust that myth. India is a tropical country, just like Kenya. We are not immune to Covid-19 devastation on a larger scale.
That calls for urgent measures to keep the worst at bay. Indeed, the government should consider going back to the measures it took last year when Covid-19 was first reported.
Greater vigilance
India and Kenya have close ties and there is a lot of movement between the two countries. Business tours and families visiting either side of the divide is the order of the day. This calls for greater vigilance on the part of Kenya. The government must scrutinise and isolate anyone coming from India or any other country with the variant that is causing havoc in India.
In addition, the government must step up Covid-19 vaccination so as to deal with this problem decisively. This means buying vaccines directly from manufacturers and not merely waiting for the Covax facility to bail us out.
Most importantly, the citizens must not lower their guard. We must continue observing the simple rules that have kept us from the worst. We must wear face masks, maintain social distance, wash or sanitise our hands and above all, avoid gatherings, which can best be achieved by staying indoors. Politicians must also avoid the temptation to draw crowds.
Where citizens choose to disregard directives, it might be necessary to impose travel restrictions and extend curfew hours. We all must do this to stop being held hostage by Covid-19. On their part, counties should ensure they have enough beds and oxygen supplies to meet any emergencies.