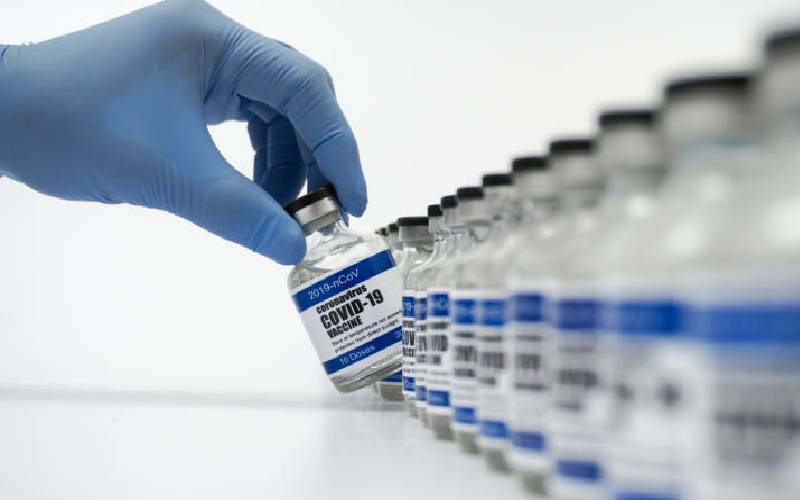 The reported rise in Covid-19 cases is worrying but not surprising.
According to health experts, average national positivity rate in the last six days has been above five per cent. A rate of seven per cent was even recorded on Saturday.
At some point the cases of daily infections had gone down to below 100. But the cases have been increasing gradually, occasionally surpassing the 200 mark. This should bring us back to our senses.
While the partial reopening of the economy may have contributed to this trend, it is no secret that the widespread don't-care attitude among Kenyans is largely to blame.
Read More
The truth of the matter is that only a fraction of the population still observes Covid-19 containment measures to the letter. Wearing of face masks, regular hand washing and sanitising, keeping social distance are good weapons that have helped us in the war against this killer, but many people have all but forgotten them.
Massive public gatherings, although still banned, have become the order of the day with politicians campaigning for BBI or popularising themselves ahead of the 2022 General Election. Unfortunately, during such meetings politicians, who should know better, make a mockery of Covid-19 by failing to wear masks or not bothering to keep social distance, making their gullible followers to doubt the existence of the disease.
It is time for Health Cabinet Secretary Mutahi Kagwe to reiterate his wise counsel; that if we continue to behave normally, this disease will treat us abnormally.
It is imperative that everyone takes the requisite precautions. We should not allow Covid-19 to rebound to its previous levels especially at this time when new strains of the virus are wreaking havoc in parts of the world. Until all of us are vaccinated and the Covid-19 cases go down, we should keep our guard up.