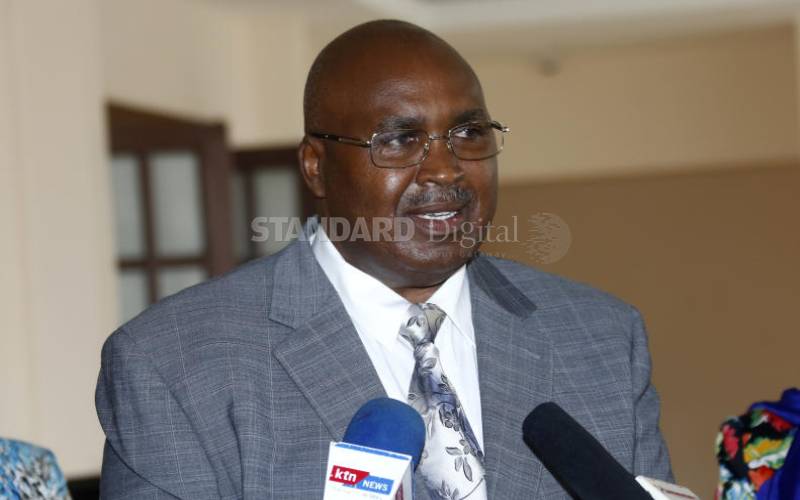 The government has been urged to enhance counselling services in institutions of learning.
The call by Rural Electrification and Renewable Energy Corporation Chairman Simon Gicharu comes amid a rise in number of attacks on teachers by learners.
In one of the incidents, two teachers were hospitalised after they were stabbed by a student in Kisii County a week ago. Since then, several other secondary school students have been arrested with crude weapons.
In addition, a university student is accused of killing his parents and siblings in Kiambu County. These incidents are extremely shocking and we must do everything to ensure that no other student threatens the lives of the same people who are supposed to take care of them.
This calls for more vigilance on the part of parents, teachers and all members of the society. We must watch our young ones with extra interest.
Read More
It's no secret some students adopted bad habits during the long coronavirus-induced holiday. Some of them fell into dangerous traps such as smoking bhang and using other hard drugs.
We have all read media reports of teenagers who engaged in sex and drug parties. Some of the children also turned into dangerous criminals during the holiday. The young ones long lost their innocence.
Counseling, as Prof Gicharu, points out is important and could help put troubled students back on the right track. For that reason, the number of counsellors in schools should be beefed up.
Besides helping students who can potentially turn violent, the counsellors would also bail out students grappling with Covid-related anxiety.
That said and done, aggressive students who threaten the lives of fellow students and teachers should be pulled out of school, and taken where they can get better care or punishment, before they inflict harm.