War against graft on track, now do more to nail those involved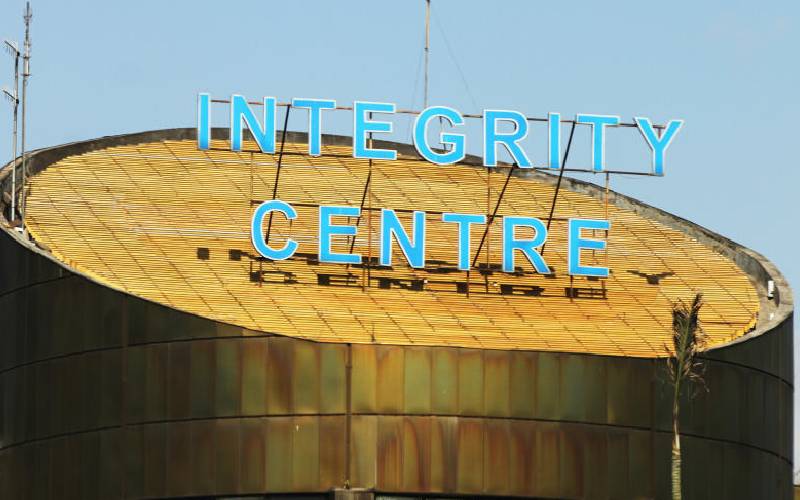 In the last three years, 53 corruption cases worth Sh225 billion have been taken to court by the Office of Director of Public Prosecutions (DDP).
On Monday, DPP Noordin Haji handed over a damning report to President Uhuru Kenyatta, detailing the cases, their status and the people involved.
Seven Cabinet Secretaries and Principal Secretaries, 11 governors and senior county officials, 22 directors and CEOs, and seven MPs are the prominent personalities facing prosecution over corruption. Their cases are ongoing in various courts, and the majority have been barred from accessing their offices so as not to interfere with evidence and potential witnesses.
The handover of the report is significant and a step into the right direction. In the past, corruption cases were handled haphazardly where numerous hurdles were put on the path of justice, allowing the corrupt to escape with a slap on the wrist.
This seems not to be the case, especially in the last three years. The current resolve by Haji and his team should be supported by all well-meaning Kenyans starting with the President. There should be no sacred cows in the renewed fight against corruption.
The DPP has initiated a process where corruption evidence is handled digitally, which now beats past mischief where suspects could get off the hook because of a lost file. The office has also deployed financial analysts, forensic and procurement experts to track lost monies and nail the culprits. This was never done before. More can be done. Prosecutors and investigators should be trained on new and emerging crimes and methods of siphoning public funds.
The DPP says in three years, he has achieved 42 per cent convictions in corruption cases, 44 per cent acquittals and 13 per cent withdrawals. This is a good start, but there is huge room for improvement because Kenyans deserve more from their hard earned taxes.
The DPP has also stepped up recovery of assets acquired through graft proceeds, which not only helps deter individuals from engaging in corruption, but also offers some reprieve to taxpayers. The plea bargain principle, where a suspect is allowed to negotiate an agreement for a lesser punishment, but forced to return stolen funds, is also a welcome way of stemming corruption.
Finally, theft of public resources has killed dreams and driven millions of Kenyans into penury. When the media exposes multi-billion shilling scandals, it means a generation of Kenyans has been denied a better standard of living as a few individuals pocket illicit money. The DPP has stepped up the fight, let the office do more to fight the menace. Every agency should play their part.